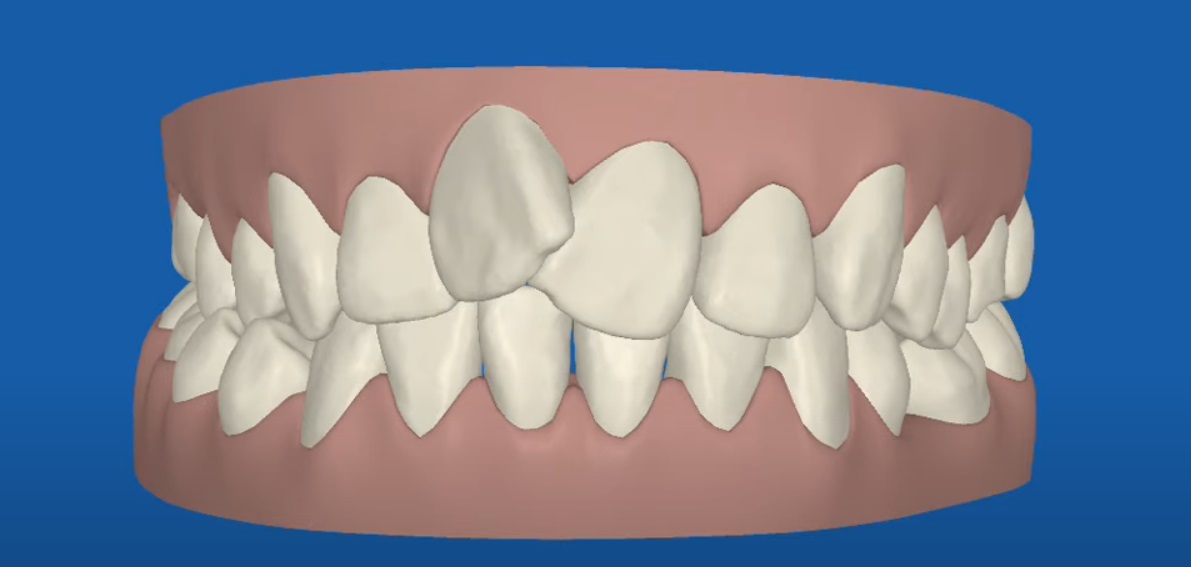 Archer Dental is a market leader in the delivery of dental services in Toronto which include orthodontics, and that includes Invisalign treatment. Patients who may be considering getting clear aligners to fix crooked teeth, crowded teeth, overlapping teeth, or teeth with gaps between them can read our popular blog post, So, you're getting Invisalign? which walks readers through the entire process.
Invisalign is the original clear aligner treatment invented by Zia Chisti in the 1990's which all other systems and concepts emulate. Invisalign can be used to correct overbites, underbites, crossbites, and open bites. Invisalign aligners are manufactured by Align Technology using the patented SmartTrack® material. This plastic resin recipe is a value-added component and helps differentiate the brand from competitors.
List all clear aligner brands available in Canada
Invisalign is not the only brand of clear aligners. The Canadian marketplace is split between seven major providers.
Invisalign
SmileDirectClub Canada
AlignerCO
NewSmile
ClearCorrect
Secret Smile
SureCure
SureCure is headquartered in Milton, Ontario.
Why Archer Dental Chooses SureCure?

Archer Dental is an official distributor of the SureCure clear aligner system in the Canada. SureCure is very similar to Invisalign. Both systems straighten teeth using custom fit plastic aligners. The aligners are modeled on the orthodontic patient's teeth and are designed to be discreet which means that most of the time, the public won't even notice the user is receiving treatment. Like all other clear aligners, they're food friendly and can be removed for eating as well as brushing, flossing, and cleaning.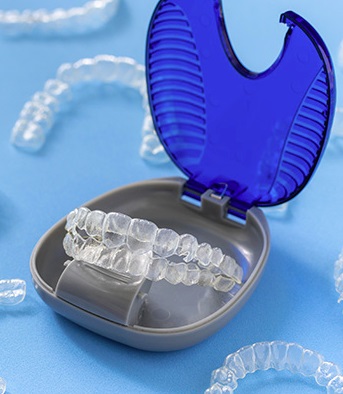 Archer Dental recommends the SureCure system to orthodontic patients because it's an entirely Canadian solution that's proven to be equally efficient at producing good results. SureCure is just as reliable and better priced. This solution is less expensive than Invisalign and costs about the same as metal braces.
SureCure uses a premium FDA-approved biocompatible plastic called Zendura FLX™ and has 3D imaging software called SureScan that's comparable to Invisalign's software and offers the same level of customization, and many of the same tracking features.
Covered by dental insurance, most Canadian plans will absorb the cost of SureCure clear aligners for orthodontic treatment, just as they would for conventional braces.
Archer Dental patients work us directly to map out their treatment plans based on their unique needs.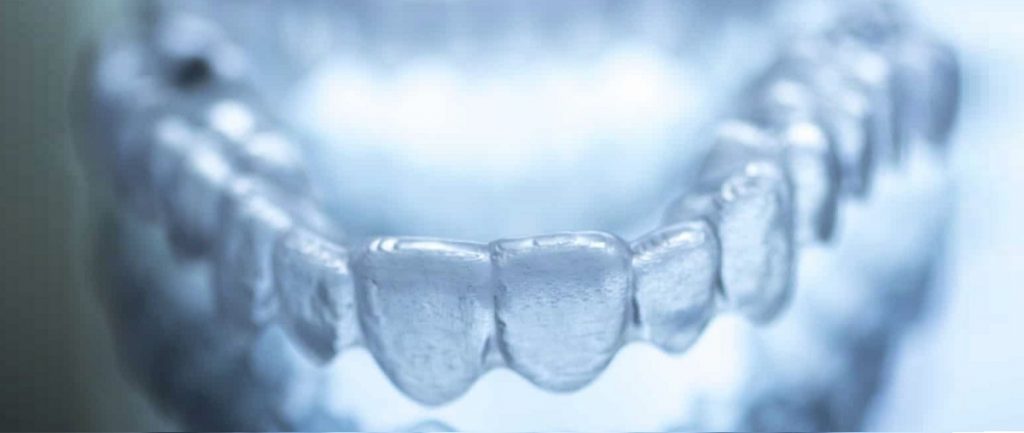 How Invisalign pioneered orthodontic treatment using clear aligners?
Invisalign is the original clear aligner therapy developed in the 1990s. Because this company pioneered clear aligner orthodontic therapy, its name has become the most well-known term associated with the invisible braces concept. Yet there are over a half-dozen competitors here in Canada, and even more abroad. So do why people choose Invisalign?
Registered SmartTrack material helps to align teeth. Also, Invisalign offers personalized trimming service so the aligners can be specially adjusted to each wearers' gum line. Other aligners are created from the plastic that Invisalign used before they researched and developed this superior recipe.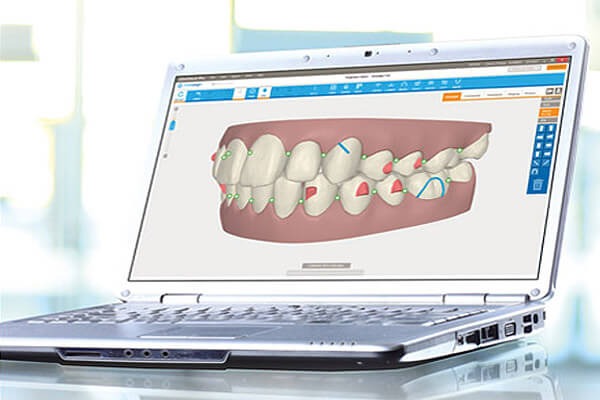 3D ClinCheck software helps make Invisalign the most predictable and accurate solution in terms of forecasting results. With this software, all treatments can be accurately planned beforehand, which means that the best possible solutions can be charted and guesswork is eliminated. Patients can see the path and see how their teeth will move from where they are at present to where they will be at the end of the treatment.
Invisalign's built-in compliance indicators are developed to make it easy for parents and orthodontic professionals to check and confirm whether their teenaged patient has been wearing the aligners correctly and frequently enough. Parents can also take reassurance in the Invisalign Teen Guarantee, which offers metal braces from competitors if a parent is unsatisfied with the clear aligners' progress.
Do Invisalign's Chewies speed treatment?
Invisalign's Chewies do not directly increase the speed of treatment, but they are good therapy to increase the comfort and efficacy of the overall program. Made with a Styrene copolymer, Chewies are small, spongy cushions that patients can chew to help close air gaps between Invisalign aligners and their teeth. The soft material is formed into cylinder-shaped cushions and are available in various colors and flavors. Biting down on them for five or ten minutes a few times a day and especially when 'breaking-in' new aligners helps the device fit more securely against teeth. New aligners may not fit perfectly right away. Using chewies can provide extra pressure to help straighten teeth.
What are Invisalign Grips? Attachments? SureCure Amplifiers?
Invisalign grips refers to the attachments that are little, tooth-colored dots made of composite filling material that are bonded to teeth to help the Invisalign aligners move teeth. SureCure uses a similar system and the attachments are called amplifiers.
The bits are usually placed around the middle of the tooth where they serve as anchors to make aligners work more effectively.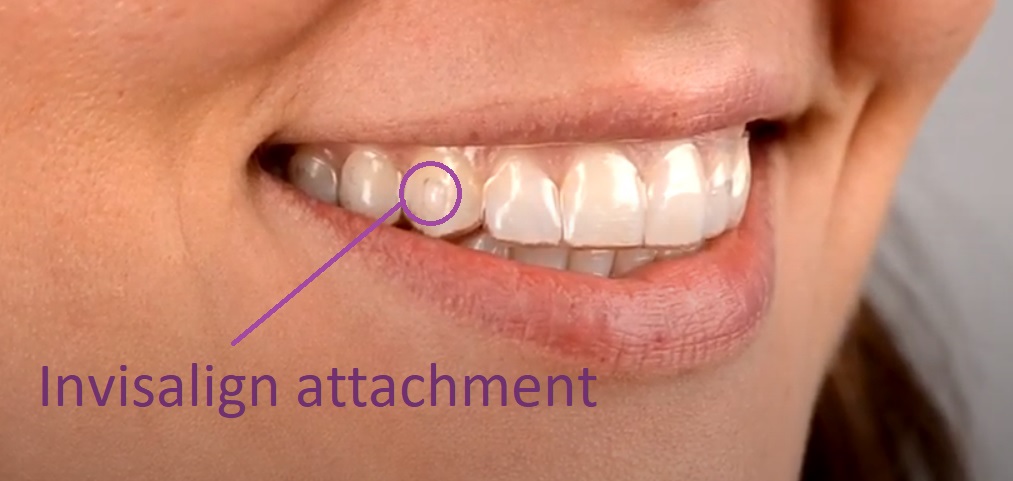 The attachment can be any shape: circular, square, rectangular, or triangular. The type patients receive depends on the goal to be achieved, like tooth rotation, intrusion, or extrusion.
How to keep Invisalign attachments white?
Invisalign attachments or buttons may get stained because of eating habits or poor tooth-cleaning techniques. It makes the attachment noticeable and sometimes becomes bad for dental health. But this is a common problem and patients can prevent or mitigate the situation simply by keeping the aligner clean and not drinking red wine, black coffee, or smoking cigarettes. Those vices are the main offenders.
Sadly there is no recommended method for whitening the attachments by themselves but if they become too discoloured Archer Dental staff can help reinvigorate them (or remove and reapply fresh attachments).
How to remove Invisalign attachments?
Invisalign attachments are removed by the dentist as easily as they're placed. Dentists use water polishers to smooth away the deposit. They're cleaned away until they are no longer raised bumps or at all visible.
Do not attempt to remove attachments yourself — they are bonded to your teeth and need to be removed with the proper instruments so that your dental enamel does not get damaged. If an attachment is loose or falls off, don't try to scrape away the remaining material.
How to use Invisalign Cleaning Crystals?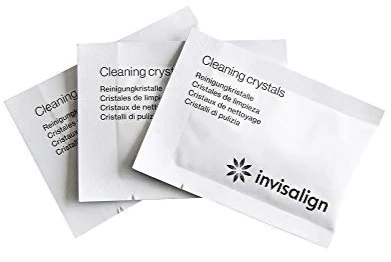 Invisalign Cleaning Crystals are designed by the Invisalign company for thorough cleaning and disinfecting of clear aligners and retainers. They are specially formulated to kill bacteria growing on the aligners, and remove any plaque to keep them fresh and clean. Soak your aligners or retainers with Invisalign Cleaning Crystals daily for clean, fresh, and sparkling smiles. The formula is designed to clean both SmartTrack Invisalign clear aligners and Vivera Invisalign retainers.

To use Invisalign cleaning crystals, first rinse your aligners or retainers under warm water to remove any lingering debris. Fill a clean glass with warm water, and dissolve an individual package of Invisalign Cleaning Crystals into the water. Stir to dissolve. Add both aligners to the glass, and soak for 15-30 minutes. Rinse under running warm water before placing back in your mouth. You can also brush them gently with a soft-bristled toothbrush to brush off any other residue on the aligners. Invisalign Cleaning Crystals are entirely safe and designed specifically for cleaning clear aligners and retainers. they're made of non-toxic materials that break down bacteria and dissolve plaque. They are clinically proven to keep your aligners clean and reduce discoloration and staining.
Invisalign Cleaning Crystals Procedure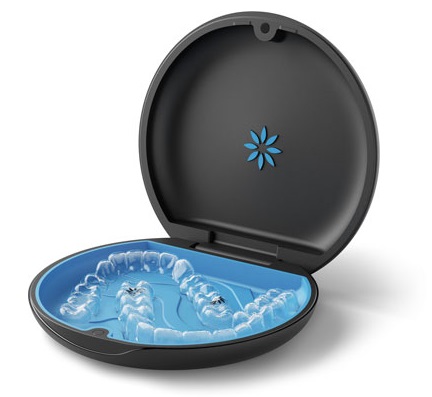 Rinse the aligner under warm running-water to remove debris and wash off any excess saliva.
Fill a clean glass or any container with enough lukewarm water to submerge the aligner.
Empty a packet of the Invisalign crystals into the cleaning tub.
Place the aligner in this cleaning solution. It is recommended to soak the aligners for 15 minutes.
Take out the aligner from the cleaning solution and rinse it again with lukewarm water.
Take a soft-bristled brush and gently scrub the aligner on both the sides so that the leftover particles can be removed.
Thoroughly rinse the aligner the final time. The plastic is now refreshed, should feel and appear cleaner, and is ready to wear again.
With Invisalign Cleaning Crystals, you get the deep clean that is needed to keep your aligners looking their best. When you remove your aligners from the cleaning vessel, they should be fresh, clean, and ready to wear.
Can Invisalign cause neck and shoulder pain?
Wearing clear aligners by itself is unlikely to cause neck and shoulder pain, but it can worsen TMJ (Temporomandibular joint) disorder and that can result in a pronounced neck and shoulder pain. The temporomandibular joint is a joint connected to numerous oculofacial muscles and allows for sideways and vertical movement. When it's inflamed or injured, TMJ can cause pain in many areas, such as the neck, shoulders or lower back. It's also possible to experience shoulder pain if patients are clenching and grinding on their aligners. This puts a lot of pressure on your jaw joint, causing the problem. The good news is that clear aligners are removable and patients can simply take a break from treatment until any discomfort subsides.
Can Invisalign clear plastic aligners be put in the recycling bin?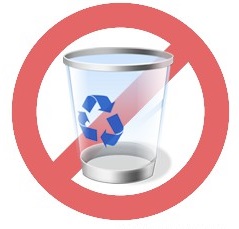 Invisalign aligners cannot be recycled as they are composed of a medical grade polyurethane resin which is rather unique in the marketplace. In this respect that can be added to the list of other non-recyclable plastics which includes cereal box plastic, bubble wrap, clear plastic wrap, some department store bags, potato chip bags, single slice cheese wrappers, and most candy wrappers.