Invisalign is a form of orthodontic braces that utilizes clear tray aligners.
The man who created Invisalign was not a dentist. He was a computer science and economics student at Stanford. While Zia Chisti was receiving traditional orthodontic treatment in San Francisco, he envisioned an alternative process that would employ plastic aligners instead of metal braces. That was in the early 1990's, and the company went public in the year 2000. The rest, as they say, is history.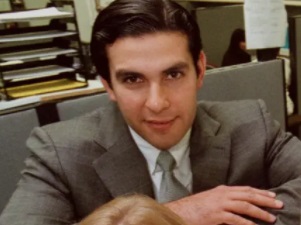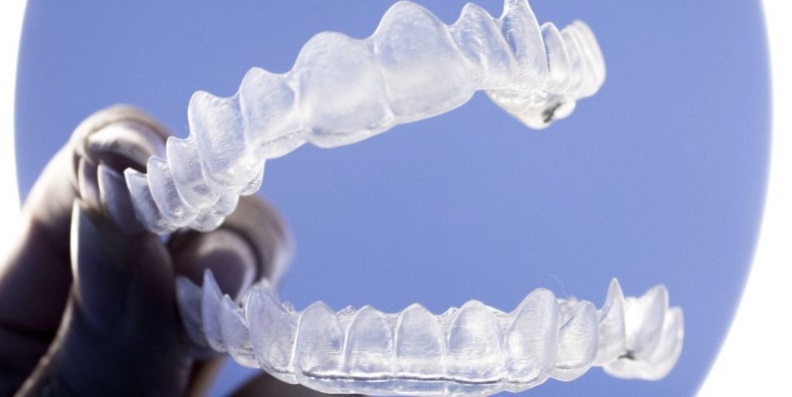 What's Invisalign made of?
Invisalign's clear aligners are composed from their own signature blend of BPA FREE thermal plastic called SmartTrack. The dental devices are manufactured in their own facilities based on impressions taken of patients' mouths by dentists. The aligners are made of a specially formulated plastic which makes a clear retainer that's strong enough to apply pressure to specific parts of the subject's bite and thereby gradually shift teeth into a better position.
Invisalign is not available in stores. To receive this treatment, patients need to have consultations with dentists who will inspect each smile, assess overall oral health and take impressions of the patient's mouth. Invisalign uses the dental molds to pattern their aligners which are custom fit and become the first in a series of computer-generated schematics which is the patient's treatment plan. The dentist creates this chart and serves as partner and overseer in the process.
Invisalign's treatment plan consists of a series of aligner trays that are replaced every one to two weeks. Each replacement tray will feel slightly different because they're designed to continue shifting and moving the patient's teeth.
Patients are required to wear Invisalign trays throughout each day (20–22 hours/day) to see results. However, they're easily removed for eating, brushing, flossing, or for special occasions.
Although it's a solid piece of plastic, Invisalign aligners are considered braces, and not retainers, because they actively move teeth to shape a patients' mouth and jaw. Retainers just hold teeth in place.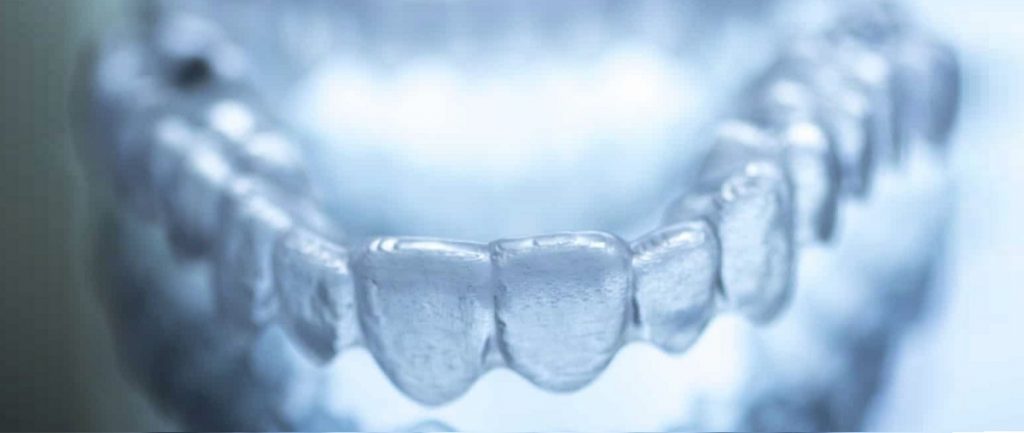 ---
How much is Invisalign?
Invisible braces treatment plan at Archer Dental costs between $4500 and $5500 for the entire regime, the duration to be prescribed by the dentist. There are less expensive options but Invisalign is a premium solution.
Archer Dental actively supports our Canadian-made suppliers. Made in Canada products like SureCure are proven to be equally effective and can save our patients money. SureCure is headquartered in Milton, Ontario.

Archer Dental involves patients in treatment planning. We spend the time and use the technology necessary for patients to really understand what they need, their options, and the cost components. Some patients have insurance, and some may not. Even for patients who have insurance, coverage can be complicated. We'll work with you to educate you on the right questions to ask your insurance company, and we'll empower you to be advocates for yourself and your family's dental health.
---
Is Invisalign cheaper than braces?
Traditional metal braces are slightly more affordable than Invisalign, and that includes alternatives such as SureCure. While some of the cost of Invisalign is sometimes covered by insurance companies, patients are more likely to have more coverage for metal braces. If cost is a concern, metal braces are the better choice. Archer Dental will happily consult and submit estimates on the patient's behalf to their insurer.
---
How to know if you're a candidate for Invisalign?
Archer Dental recommends Invisalign to older teenagers and adults as younger patients have more dynamic mouths and teeth that might still be growing.
Common conditions frequently treated using Invisalign includes,
Crowded teeth
Crooked teeth
Protruding teeth
Teeth gaps
Overbite
Underbite
Crossbite
In the most severe cases, other orthodontic options may be a better solutions as Invisalign doesn't have the same force and capabilities to move teeth as braces. Therefore, complex orthodontic treatment which requires significant movement of teeth needs braces, not Invisalign to achieve the desired outcome. Also, some patients have teeth that are not ideal for fitting inside the aligner. Shorter teeth and odd sized teeth may not allow aligners to get a good grip.
---
Advantages of Using Clear Aligners over Metal Braces
Invisalign utilizes removable clear aligners instead of the traditional metal dental braces. There are many advantages of this kind of orthodontic treatment.
Patients can eat, drink, and brush your teeth without the appliance in your mouth. That means they can still eat the foods they love, and brush and floss as normal.
Orthodontic treatment done with plastic aligners is proven to reduce the chances of demineralization or tooth decay that can happen with traditional metal braces.
New aligners are changed every two weeks due to the changes in each patient's mouth structure while metal braces are inspected and tweaked less often.
The trays are virtually invisible which means most people the patient encounters will not even notice they have the appliance in their mouths and are receiving orthodontic treatment.
The word Invisalign has become synonymous with a simple orthodontic treatment plan that will fix minor crowding and minor spacing. The plastic aligners put pressure on teeth to gradually shift them.
---
Is Invisalign Covered by Insurance?
Canadian Association of Orthodontists (CAO) states that as of July 2020, most Canadian dental insurance plans now provide some coverage for bite-correcting procedures. In most cases, according to the CAO website, insurers cover up to half the cost of orthodontic treatments. For Archer Dental patients, this means that some part of the cost of Invisalign treatment may be covered by their insurer.
To determine if the patients' insurance company covers Invisalign, CAO recommends asking the following questions:
Do you cover orthodontic treatment, specifically Invisalign?
What percentage of the costs do you cover?
Are there any other factors to consider (such as out-of-pocket maximums, spending caps, etc.?)
Important: most insurance companies do not pay the dental care provider directly which means the patient needs to pay for treatment upfront and then submit a claim form to their insurance company for reimbursement.
---
Is Invisalign Tax Deductible?
Yes. Invisalign may be deducted on your Canadian tax return. Invisalign, along with other restorative and preventative dental procedures can be deducted as a medical expense.
Are braces tax deductible in Canada? Yes. Orthodontic payments can be included in Medical Expenses on taxes under the Canada Income Tax Act. If you paid medical expenses that were not deductible in your previous year's tax return, you can claim them on your latest return.
---
Does Invisalign hurt?
Invisalign treatment is usually not painful however patients may experience some minor discomfort or unease for a day or two after changing trays. Remember Invisalign treatment require continually changing trays as teeth are moved. This discomfort is only temporary and can be treated with Tylenol or Advil, however most patients don't medicate or use any pain killers besides herbal tea.
The same discomfort exists with metal braces and is more intense, especially after they're first applied. The pattern is similar with Invisalign treatments, the unease lasts a few days following each new aligner. Since Invisalign requires new trays every two weeks, it's possible to experience unease for four or five days each month throughout the regime.
---

How long does Invisalign take?
Invisalign treatments generally require between twelve and eighteen months,, although patients should notice results in a matter of weeks. Dentists at Archer Dental will determine the length of each patient's 'regime'. or treatment plan based on accurate measurements of the corrections required.
---
Archer Dental uses iTero Digital Scanners
Say goodbye to annoying and messy moulds. Archer Dental uses iTero digital scanning technology and can scan a full rendering of any patient's teeth on the spot! The iTero ® Intraoral Scanner is synonymous with high precision. Its parallel confocal imaging technology uses optical and laser scanning to achieve high precision and accuracy without powder or complicated hovering.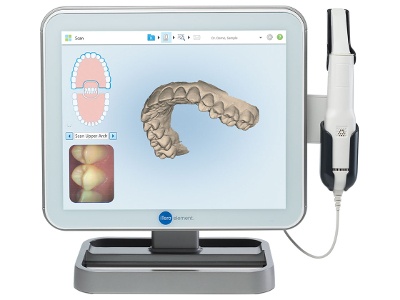 ---
Archer Dental is a Premiere Level Provider of Invisalign.