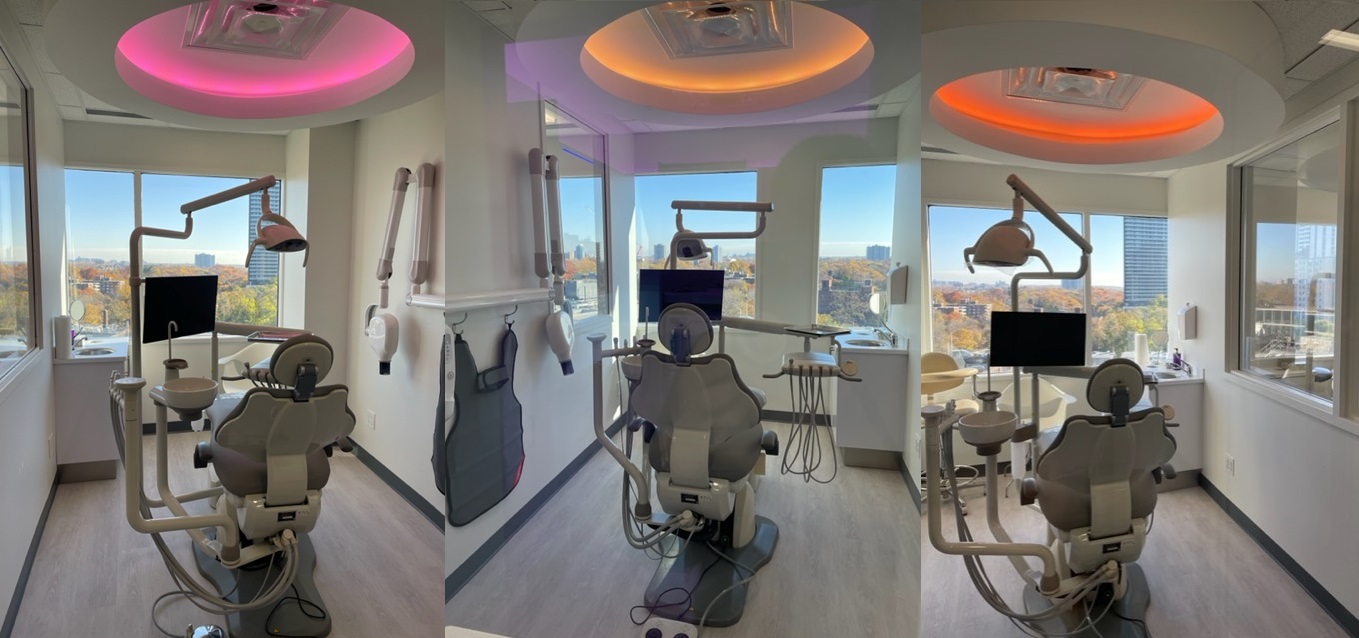 Archer Dental Rosedale was featured in Toronto Guardian on Weds, Dec 8th.
Our new dental pods made the news! People are interested in seeing pictures and reading and learning about our new facilities, and now they're booking appointments to visit our safe and sunny exam rooms. The cozy new spaces are smaller than regular operatories which means it's easier for air filtration systems with medical grade HEPA filters to perpetually clean and purify the air.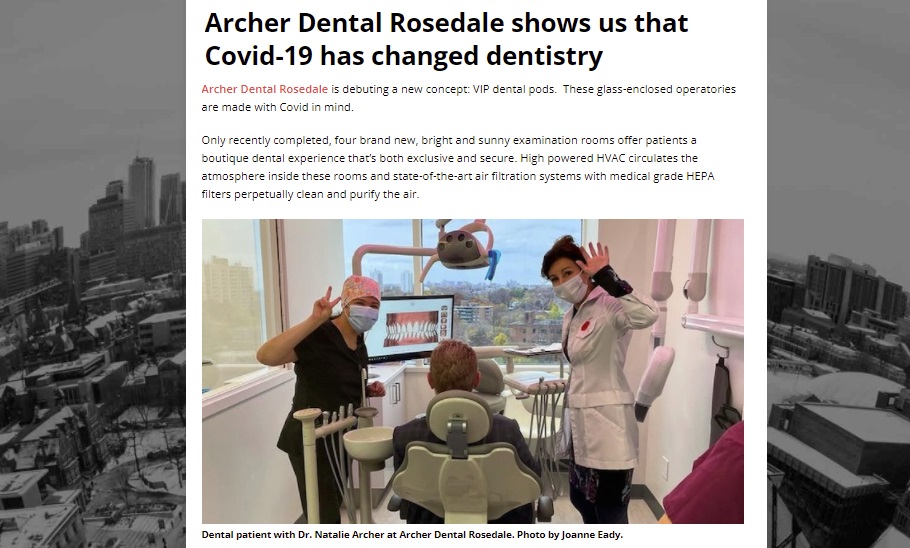 The glass-enclosed dental examination rooms are made with Covid in mind to offer patients boutique dental experiences that are exclusive and secure.
Rosedale's new exam rooms present dental patients with stunning views of Danforth Ave., Broadview Ave., and the Don River. Many people tell us they can see their homes, or schools, or some building in their area. This is neighbourhood dentistry! The new rooms get the morning sun, while larger operatories on the west side of the clinic overlook Toronto's downtown core and enjoy warm afternoon rays.
Archer Dental Rosedale shows how Covid changed dentistry
Everything is so very streamlined. Archer Dental was among the first dental business in Canada to incorporate an AI chatbot, which we programmed ourselves to answer hundreds of frequently asked questions and for online appointment booking. This technology became a trendsetting solution in March 2020 with the onset of the Covid19 pandemic.

This natural environment reduces anxiety and improves how patients perceive the health care center and how they'll recall their own experiences
Archer Dental Rosedale, at Bloor and Sherbourne, is purpose-built to restore patient's peace of mind, and oral health.
Archer Dental Offers Same Day Dentistry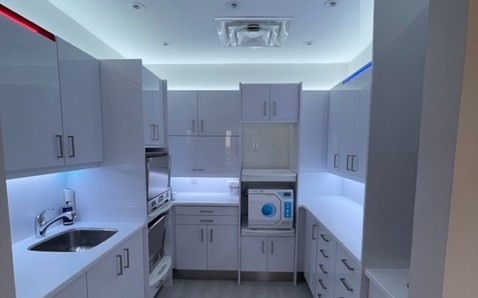 With so many dental chairs available at Archer Dental Rosedale, it's now possible for patients to enjoy same day dentistry which means any minor issue detected during a routine hygiene therapy session can very likely be resolved immediately, the same day, eliminating the need for another appointment.
The business conducted at all three Archer Dental locations is very streamlined. There's no waiting in a common area beforehand, and no more lining-up to pay afterwards. Visitors are instead ushered direct to the examination rooms, and then hustled straight out again afterwards. The operatories are thoroughly cleaned and left dormant for a time in between. This is another reason why Rosedale opted to create more space.
Natalie Archer DDS is a subject matter expert regarding the most efficient layouts for modern dental clinics, and the Rosedale dental office is an inspiration. It's incredibly clean and sterile, yet still manages to be a warm and friendly space where people can relax and feel safe.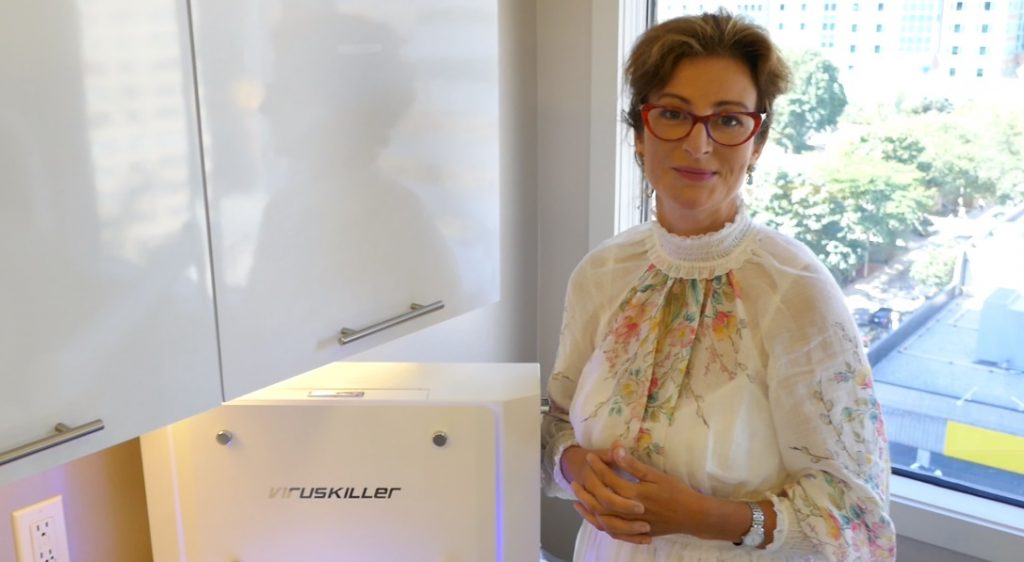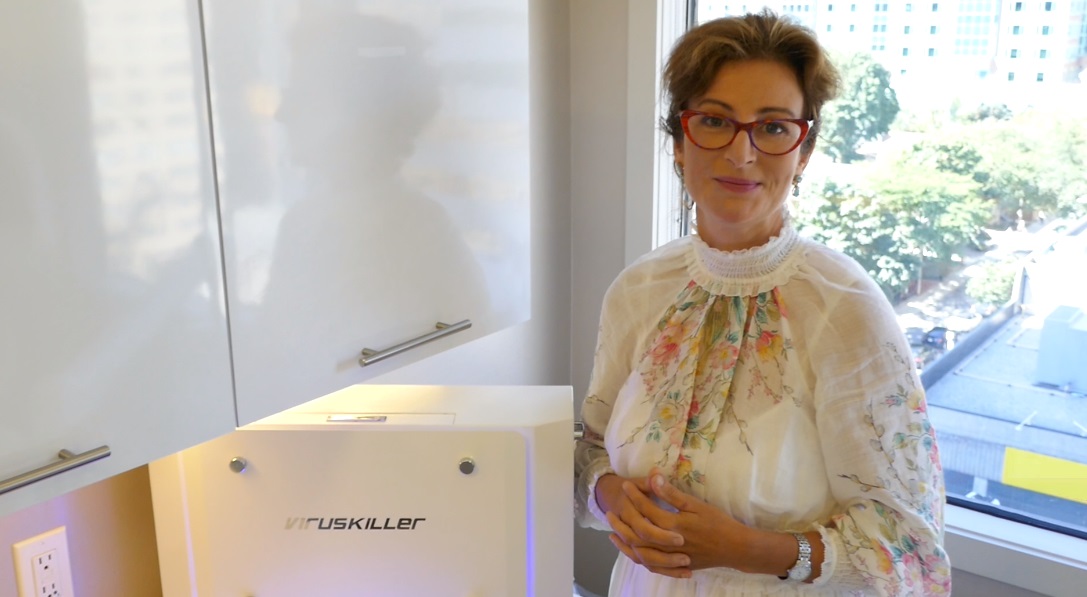 Advancing dental care in our changing world is the slogan embossed in white letters on the purple wall behind the front desk at Rosedale. This is not just a mission statement, but a rallying cry, in all three clinics.