How We Keep Patients and Our Health Workers Safe
These are troubling times and extra stressful for Canadians who believe they have dental issues but are too scared to visit the dentist for fear of being exposed to the Coronovirus.
Archer Dental is very aware of these concerns. Yes, there is still a pandemic happening, and that's why we've taken extra precautions to ensure the continued safety of our patients and staff. Your next appointment will be a little different than your last visit. We've developed some high technology innovations and some low tech solutions to make our clinics as safe as possible, and I think you'll agree our methods are very comprehensive.
In the video, Dr Natalie Archer describes the presence and details the function of new safety protocols at all three Archer Dental locations in downtown Toronto.
Dental Attendant – COVID19 Screening Tool
First things first, Archer Dental patients are screened before entry to any of our three dental offices using Dental Attendant's Covid-19 Self Assessment tool. Safety begins at home on each patient's smartphone or computer as our chat bot walks them through the questionnaire. Most people report that our easy-to-use tool is among the best Covid-19 pre-screening solutions they've experienced. It's quick and painless. Our clients must answer all twelve twelve questions before their physical appointment can begin.
Social Distancing and Awareness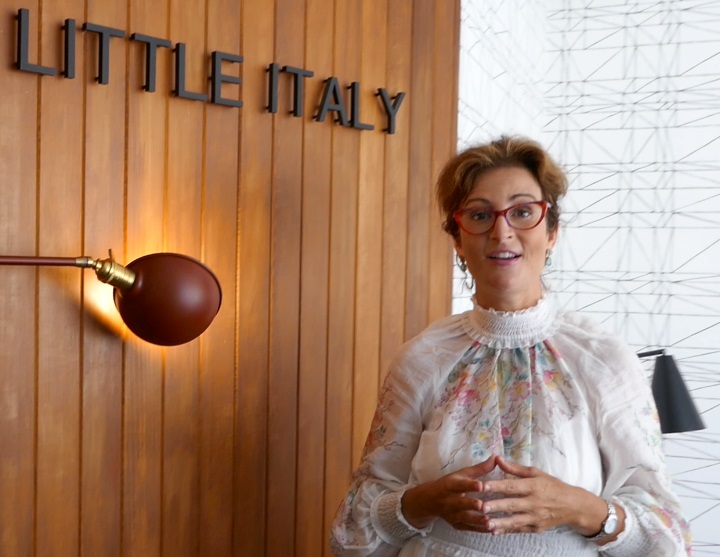 When patients arrive at their selected Archer Dental location, they're likely to find the reception area empty and unattended. The usual mob of patients waiting for treatment has been more effectively streamlined by front desk staff who now work from home coordinating appointments. Visitors will see a sign that directs them to apply hand sanitizer. Another placard asks them to ring a bell for service. Moments later they'll be greeted by an employee wearing a mask who will take their temperature with a touchless thermometer.
The books and magazines that were once available in the waiting room have become hand sanitizer and cloth wipes, tissues and masks.
What patients may not realize is that all visitor appointments are now spread apart with ten minutes intervals that allow staff more time to maintain the operatories and instruments. They will clean these rooms and materials and even some common areas to be routinely sanitized and disinfected as per SAFE Dentistry guidelines and Infection Control Protocols.
Virus Killer Air Filtration System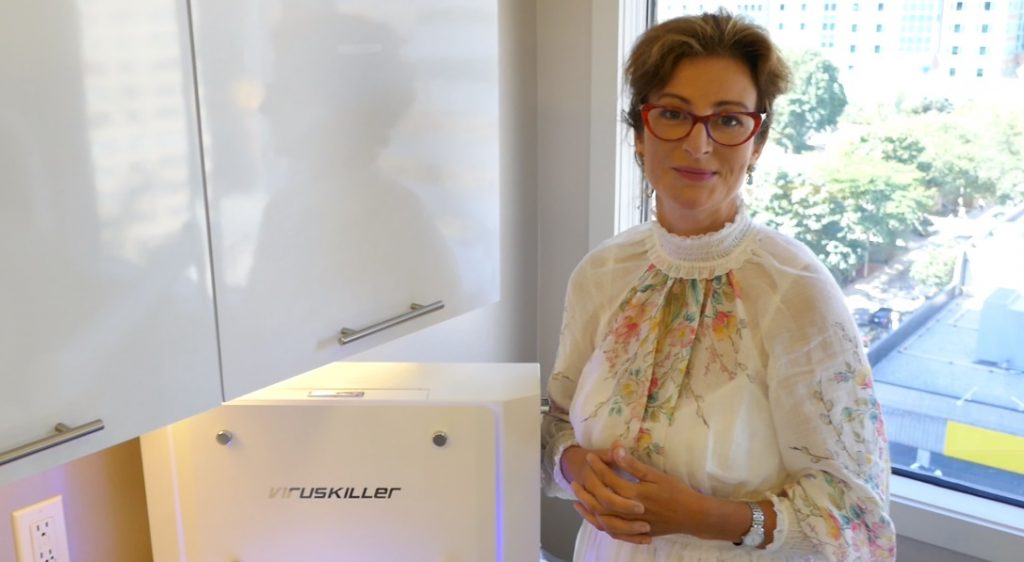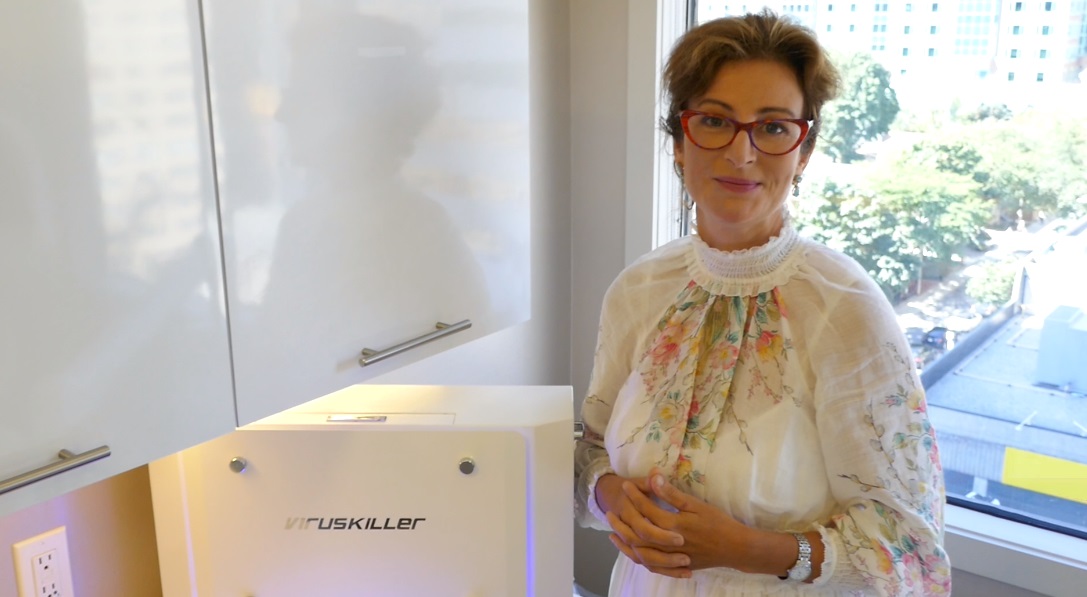 In each of our locations, Virus Killer air filters provide a total indoor air quality solution. The devices creates clean purified air, free from smoke, pollen, dander, odors, fungi, mold, mildew, fine dust, toxic gases (VOC's), bacteria and airborne viruses. The complex air filtration system is comprised of washable pre-filters, and a thick HEPA (high-efficiency particulate absorbing) filter, a medium filter and finally an activated carbon filter to combat allergens, dust and dander. HEPA filters are very effective and can capture 99.97 percent of particles larger than 0.3 micron in diameter. To accomplish this feat, the machine uses photo-catalytic oxidative (PCO) nano-technology. In summary, multiple Ultraviolet-C Lamps and titanium dioxide (TiO2) coated plates produce 'super oxidant' hydroxyl radicals, to neutralise 99.9999% of viruses and bacteria. Many people believe this is the best air sterilization technology available on the market.
STERILOG™ Tracks Our Vigilance
STERILOG™ is an automated inventory solution, both hardware and software, that records all data required for the reprocessing of instruments (sterilization) and leaves no room for confusion. STERILOG™ not only labels the packages, and completes the logging, but also allows for certification of the results of chemical indicator tests after the sterilization cycle is complete. Data is recorded on both the packages and in the log.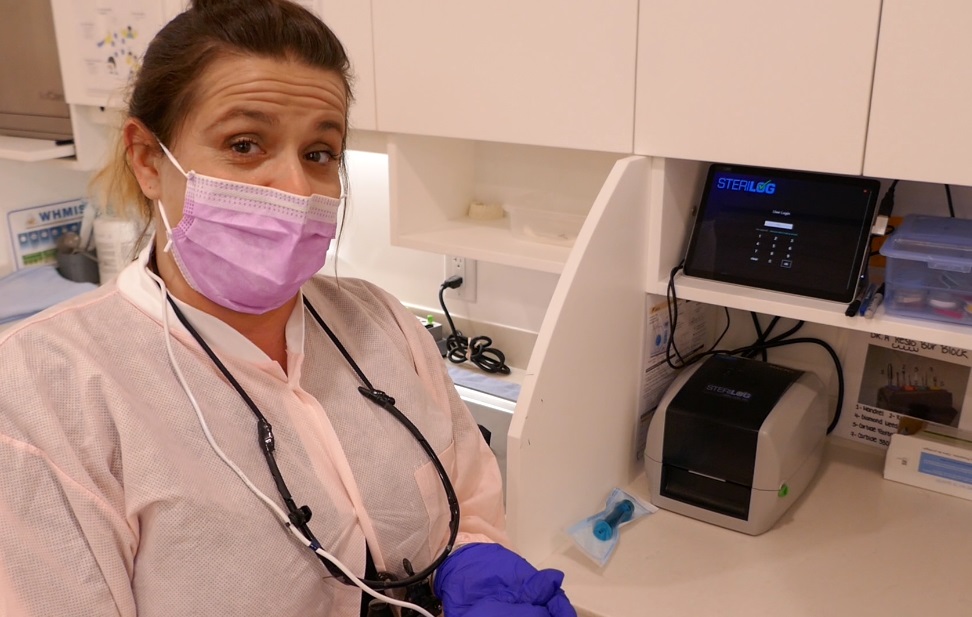 STERILOG™ ensures Archer Dental's compliance with the latest protocols created by the Provincial Infectious Diseases Advisory Committee (PIDAC) and the RCDSO Standards of Practice for Infection Prevention and Control. These protocols are in place to prevent cross-contamination and the spread of infectious diseases in health care settings.
PPE – Personal Protective Equipment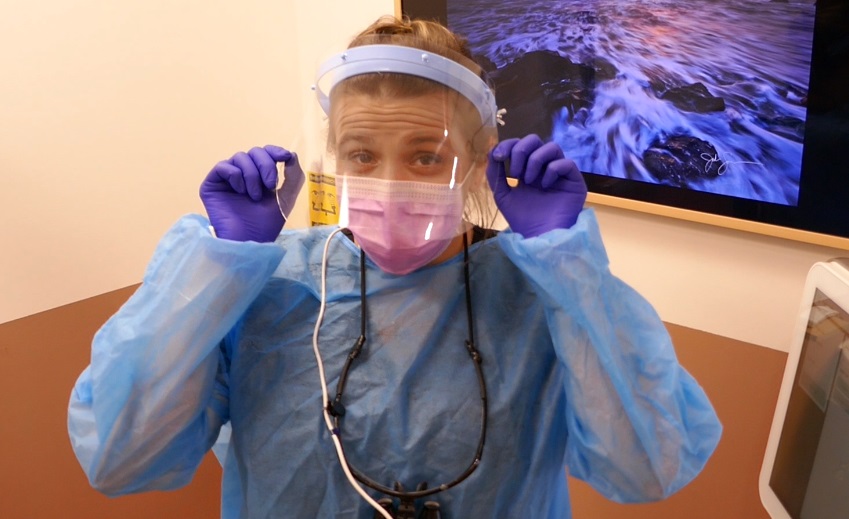 Archer Dental is developing its own P.P.E. specific for dentistry, and we'll have more information on that soon. Visitors to our clinics today will see our health professionals wearing the latest in Personal Protective Equipment. The typical dress code is 1) mask, 2) visor, 3) gloves, and 4) gown.
Please book your appointment today.