Precious few humans are born with perfect white teeth.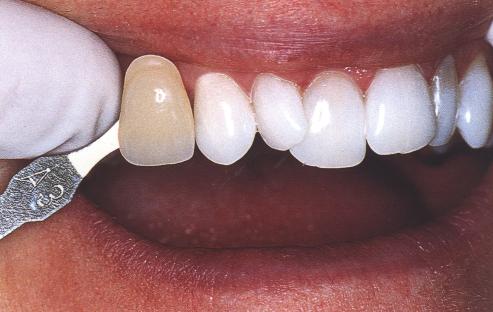 Our species has not evolved white teeth naturally, so people of all ages visit Archer Dental every day seeking whiter, brighter smiles.  Pearly white teeth are attractive, convincing and an easy way to boost confidence and self-esteem.


Most people have off-white teeth that are within a range of light grey and yellow shades.  Younger people often have whiter teeth, because tooth enamel naturally darkens with age. The appearance of clean healthy teeth can be affected by stains on enamel acquired by using tobacco and also the consumption of certain foods and drinks.
Archer Dental offers the Venus Teeth Whitening system with two whitening options for patients; both take-home whitening trays and photo activated in-office whitening services are available at all three Archer Dental locations.
Teeth Whitening at Archer Dental in Toronto
Archer Dental patients may select from two different teeth whitening options to best suit their needs and lifestyle:
Venus Whitening Max is an in-office procedure performed by our team using photo activated chemicals,
Venus White Pro whitening trays are custom fit for patients to use in the comfort of their own homes.
Patients can use either or both depending on their particular needs in accordance with our dentist's recommendations.
Venus Whitening Max
This advanced teeth whitening system features:
• Treatment performed in the dental office that uses 38% hydrogen peroxide as the active ingredient.
• Potassium nitrate is added to minimize sensitivity.
• Does NOT require a chair-side whitening light in order to deliver excellent results.
Application Process:
• Vitamin E oil is applied to the patient's lips prior to treatment to protect them.
• The patient's teeth are polished and flossed to remove surface stains and tartar.
• Patient is given protective eye wear and a syringe (containing 1.2ml of gingival barrier) is applied prior to treatment in order to create a protective barrier between the teeth and the gums.
• Two syringes (one composed of 0.96ml of hydrogen peroxide and one composed of 0.24ml of potassium nitrate) are mixed using a syringe-to-syringe technique.
• The whitening gel is applied and left to sit on the surface of the patient's teeth over 4 sessions (each session is 15 minutes long).
Who It's Best Suited For:
• Patients who need an easy, fast, and effective whitening solution that can be completed in one sitting.
• Patients who want to see immediate results (75% of consultants found the kit to produce whitening results as good as, if not better than, other in-office whitening systems they had tried in the past).
• Patients who may be prone to sensitivity (they can use the Venus Comfort Gel containing potassium nitrate and fluoride in addition to the whitening trays).
Venus White Pro Whitening Trays
Archer Dental staff are experts at taking impressions and making the customized teeth whitening trays.
Features:
• A take home kit with custom trays that fit perfectly in the patient's mouth.
• This take-home whitening kit received a clinical success rating of 88% when evaluated by 5 consultants in 14 patient uses.
Venus White Pro Kit contains:
Six syringes of whitening gel
A paper shade guide
Patient tray case
Instructions for use
Application Process: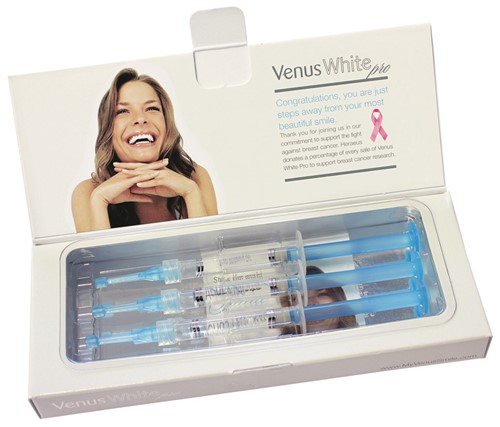 • The mint flavoured gel is available in three different concentrations which should be used with the custom whitening trays for up to 14 days.
• The three concentrations available for patients based on their lifestyle and needs are:
– 35% concentration (can be used for 15 minutes twice a day or 30 minutes once a day)
– 22% concentration (can be used for 60 minutes once or twice per day and for up to 8 hours at night)
– 16% concentration (can be used for 4-6 hours per day and for up to 8 hours at night)
Who is the Venus White Pro Kit best suited for,
• People who are busy and need flexible whitening options.
• Patients who want to monitor their whitening progress and who desire more gradual results.
• Patients who want the option of whitening their teeth in the comfort of their own home (even as they sleep).