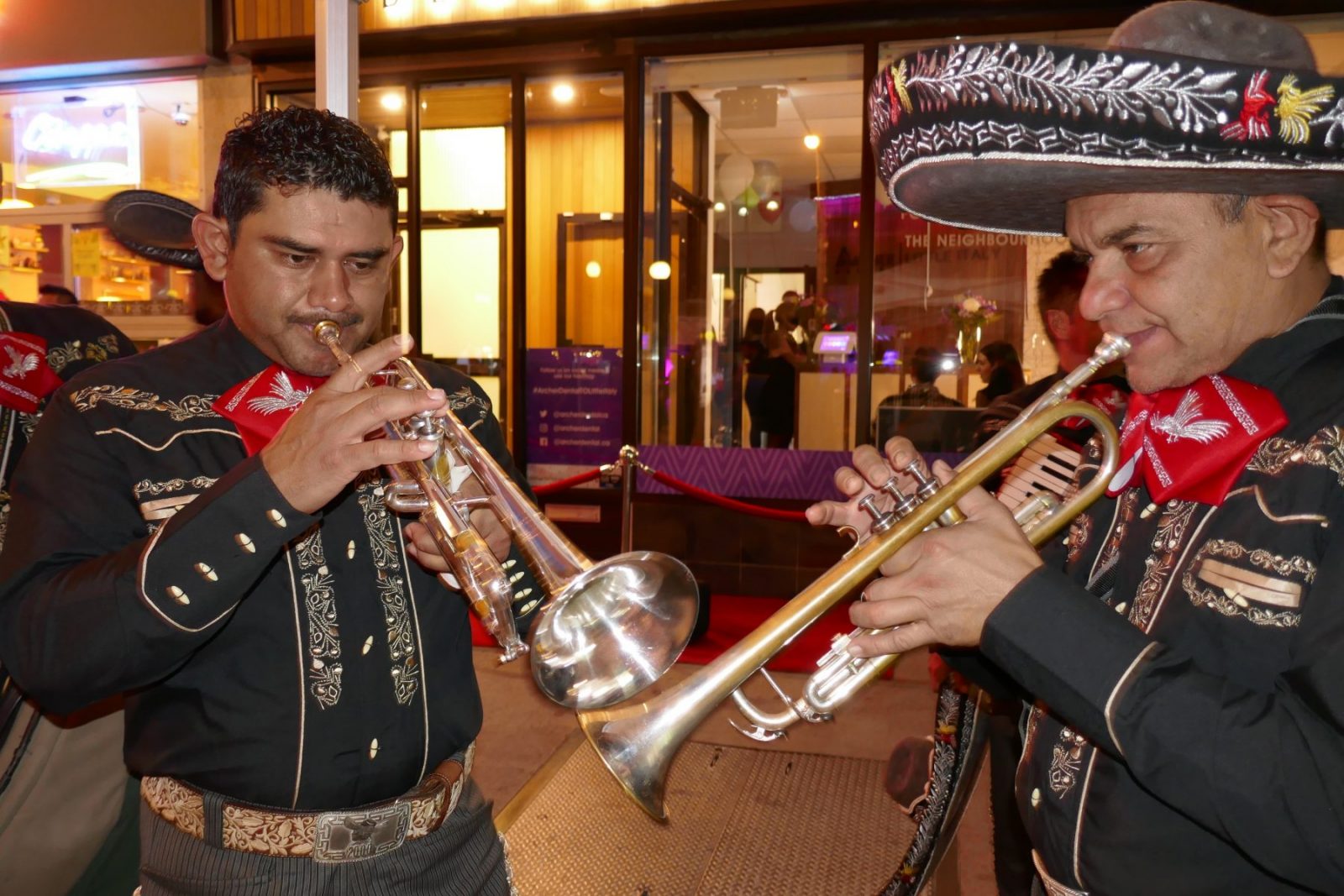 Last Friday night was a very special evening for everyone at Archer Dental as we officially launched our new location at 564 College Street.  Archer Dental Little Italy was born in a blaze of Italian pizza, prosecco and Paparazzi photos!  The dentists, dental hygienists, our dental office administrators (plus their families and friends) and several other notable guests all gathered on site to raise a glass to the future.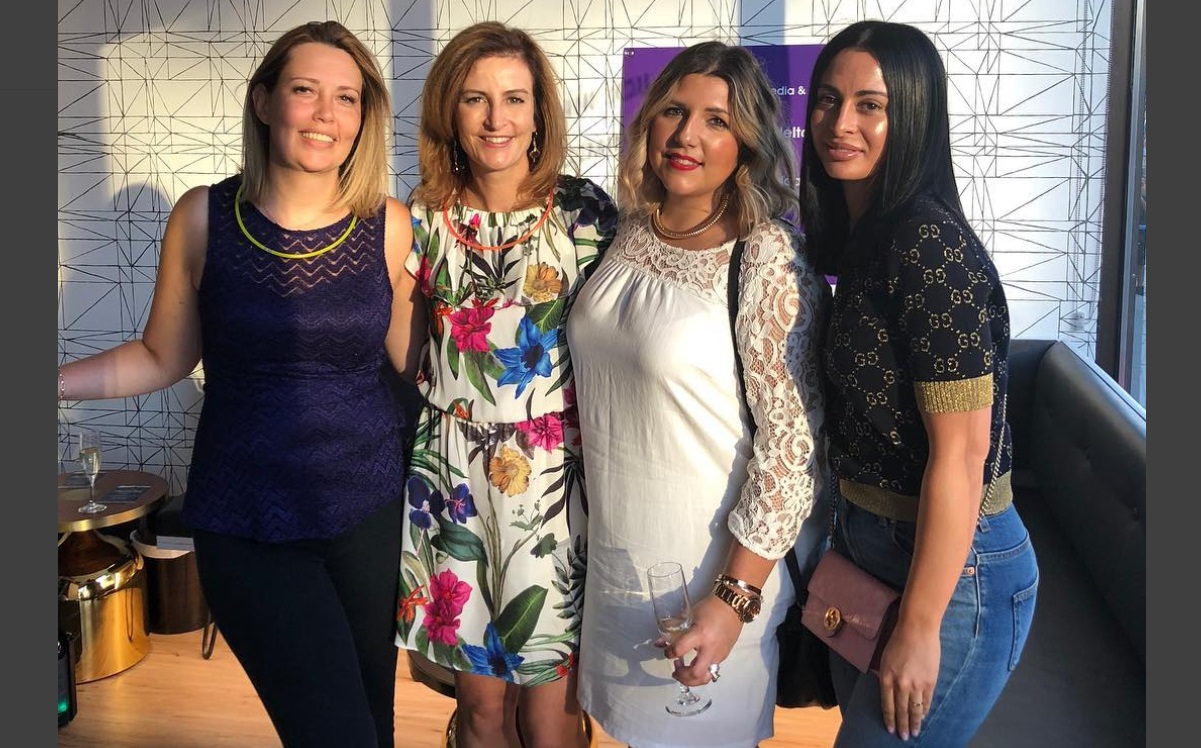 This was a VIP, invite-only affair. Outside the office was red carpet with silver stanchions and red velvet ropes.  Nothing says exclusive event like ten feet of bright red carpet.  Our formal Launch Party even had a burly bouncer checking RSVP invites at the door.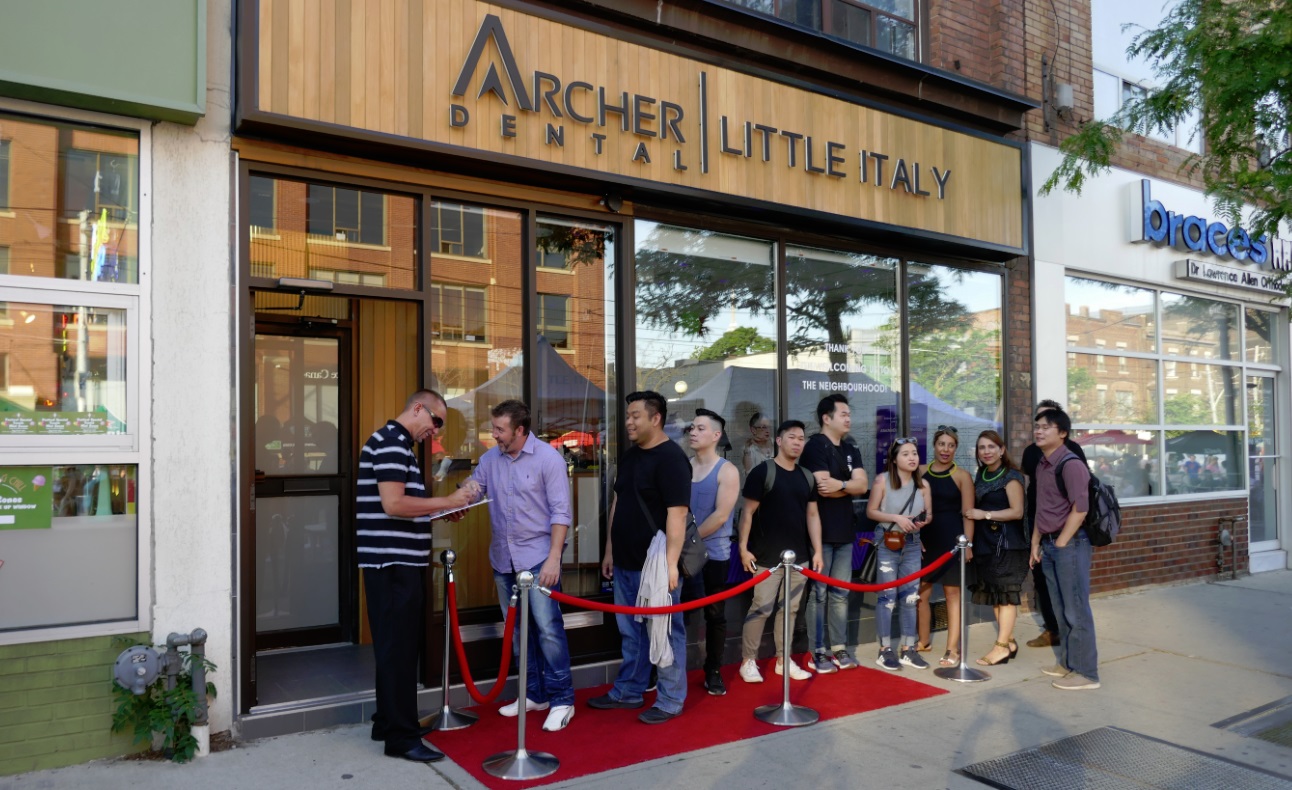 The red carpet attracted past and present Archer Dental patients from across the city. People who were not on the official RSVP list, but who could prove they were friends of Archer Dental were allowed to enter and join in the celebrations.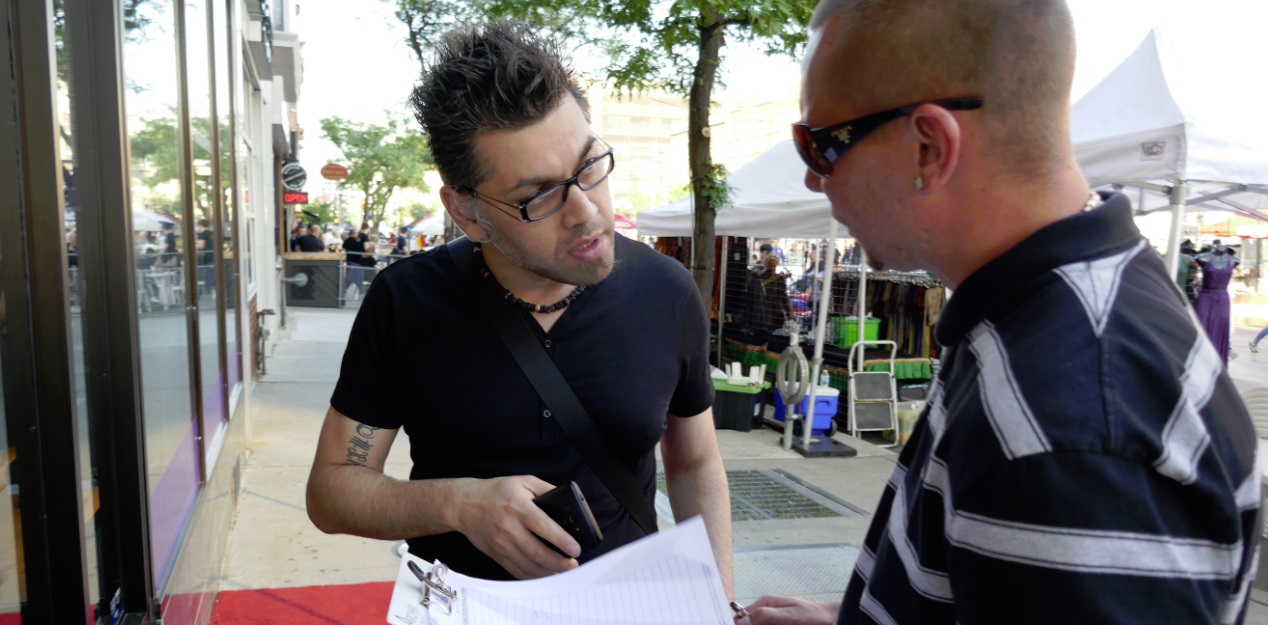 Early in the evening, we had a stream of media mavens, bloggers and lifelong patients.  In the picture below, you can see that the Taste of Little Italy street festival is just getting underway outside as Christina Paruag of FemEvolve health and wellness magazine prepares to chat with Dr Natalie Archer.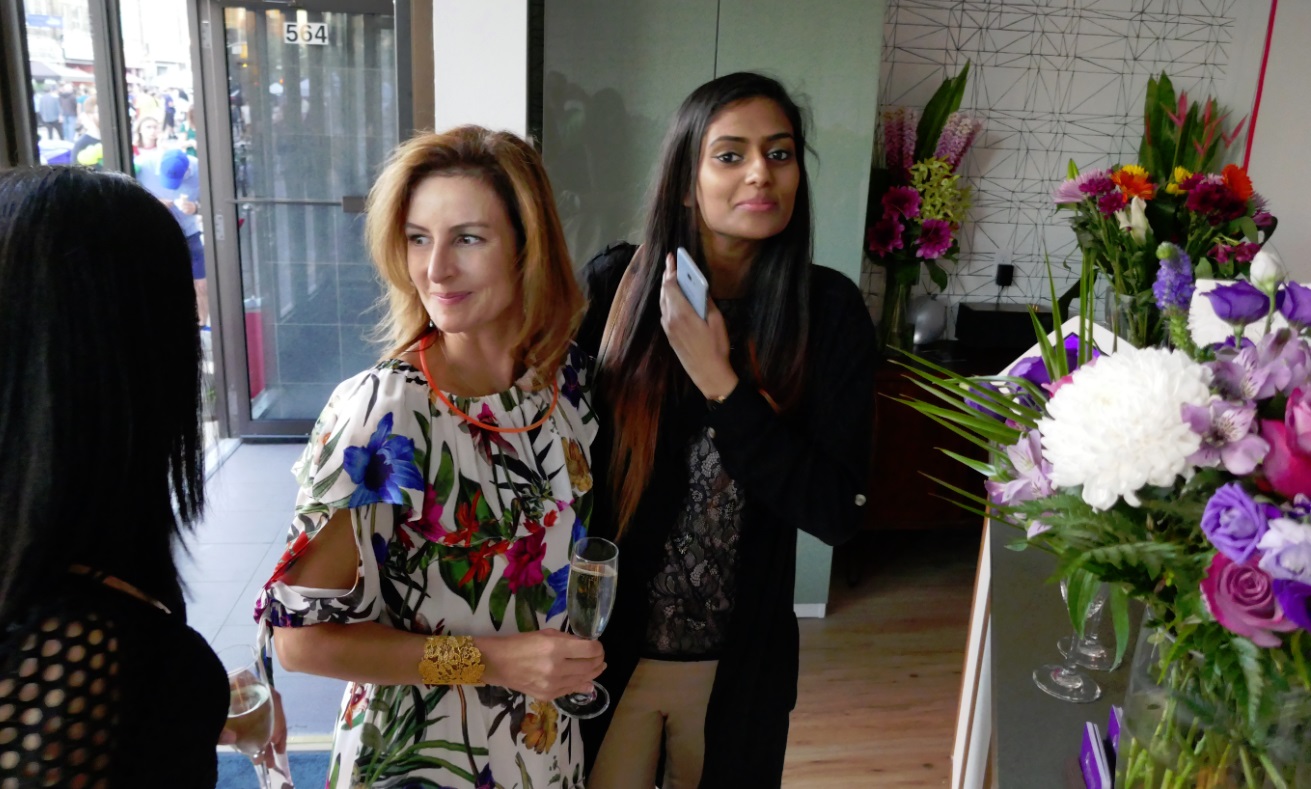 Amico's Pizza catered the food, twice; they served Italian meatballs and their signature deluxe pizzas.  The first load appeared at seven o'clock and was followed by another delivery at eight.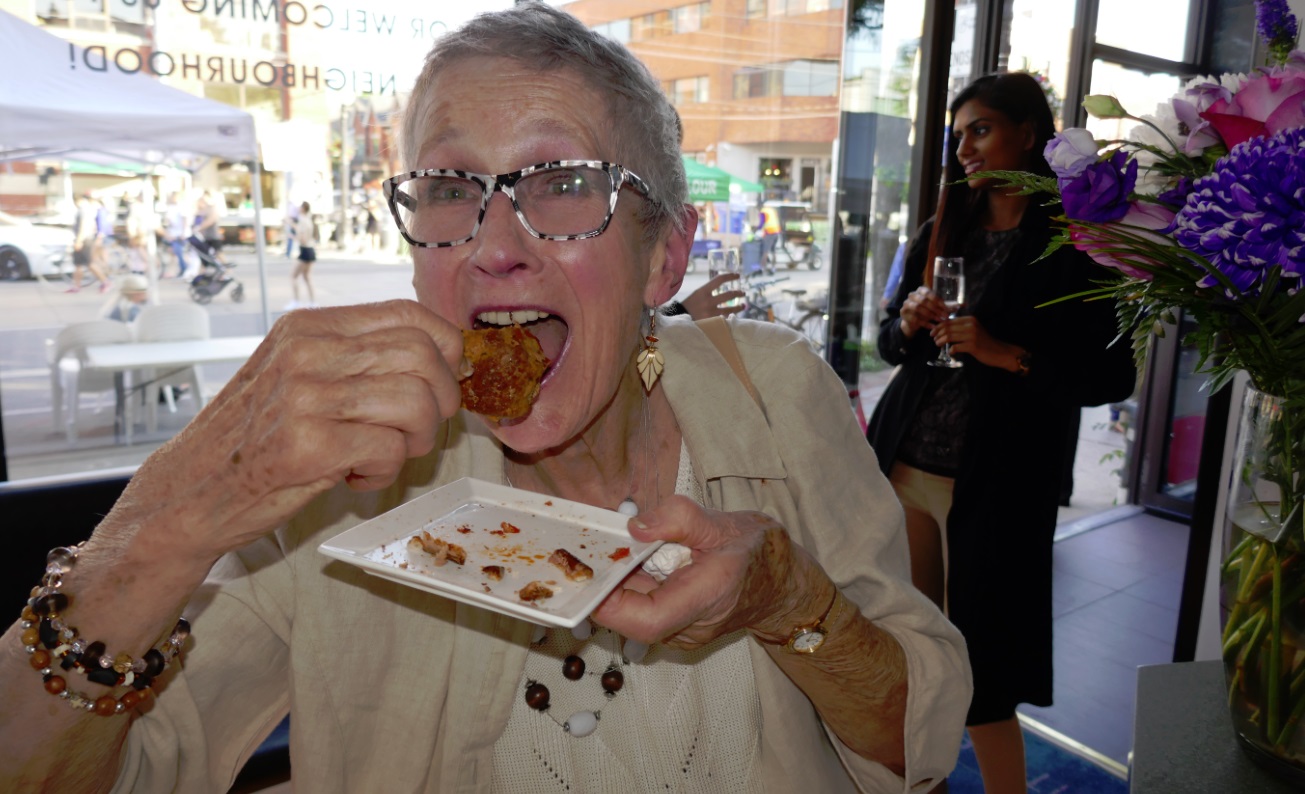 Below is Dr Grant Yiu with Dr Natalie Archer and some of the extended staff and service providers. Our youngest guest is also pictured here as Grant's daughter, Mia, stayed up well past her bed time!  Archer Dental Little Italy is a family friendly practice with a focus on kids; read about our Shoot the Tooth archery game booth held during the 2018 Taste of Little Italy street festival.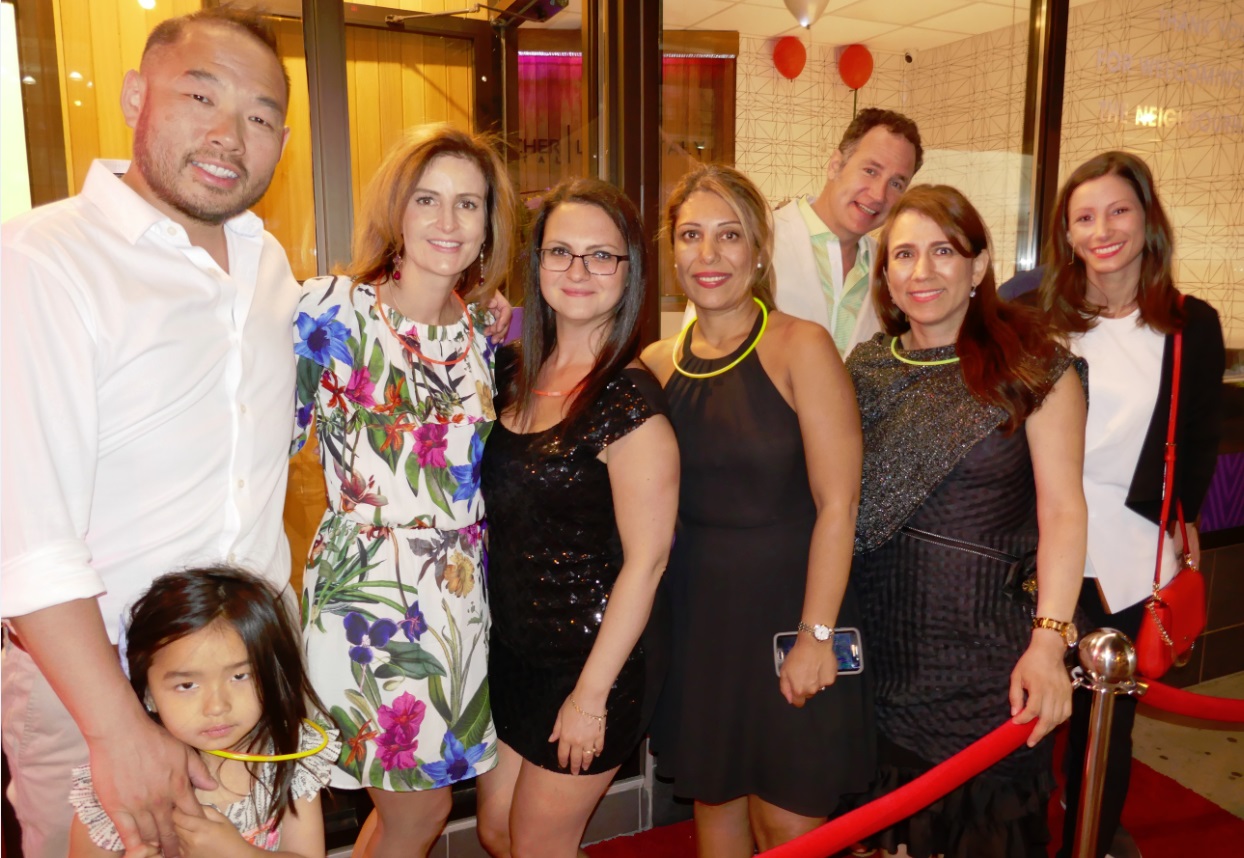 We love kids.  Archer Dental Little Italy is located near two busy schools: Clinton Street Junior Public School at 460 Manning Ave teaches Kindergarten to Grade 6, and St Francis Assisi Catholic School is located at 80 Clinton Street and is also Kindergarten to Grade Eight. We hope families will find and use our newest location on College Street.
A Mariachi Exclamation Mark Ended the Evening
Around nine pm, a fully costumed and properly equipped mariachi band showed up and serenaded guests with classics, "Cielito Lindo", "Guantanamera", "Mexico Lindo Y Querido" and "Cuando, Cuando, Cuando"; they were the real deal, and so it was a terrific surprise when guests learned that one of the troubadours is an Archer Dental staff member!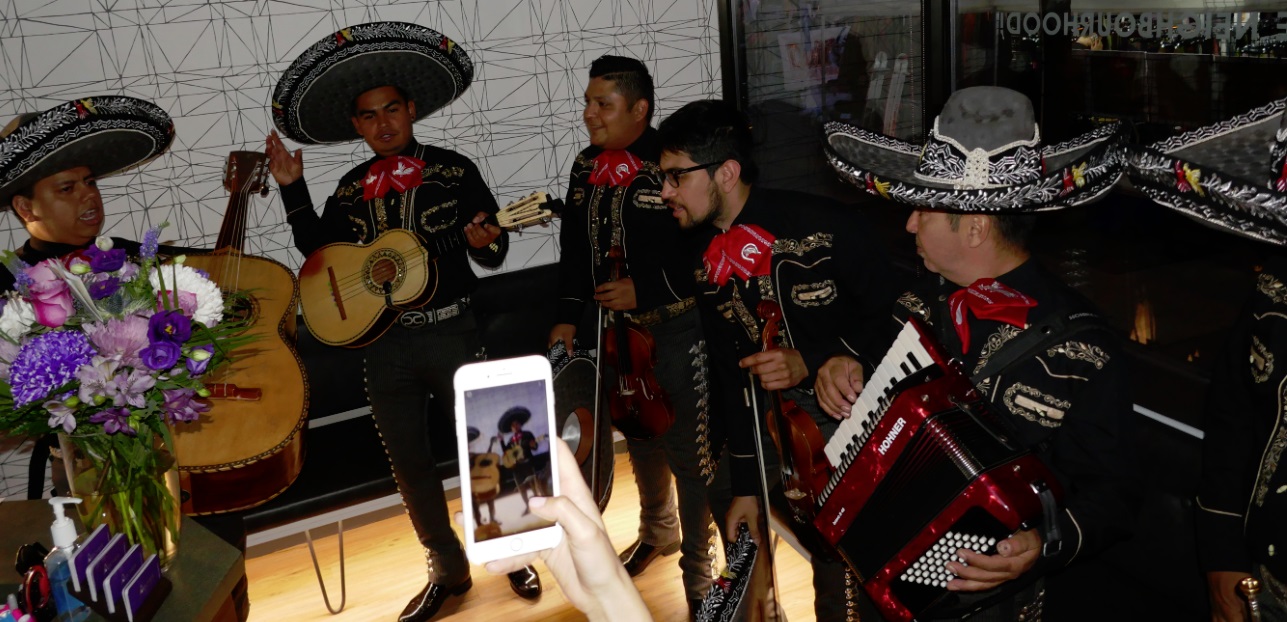 Everyone was dancing and enjoying the upbeat musical stylings of the mariachi band.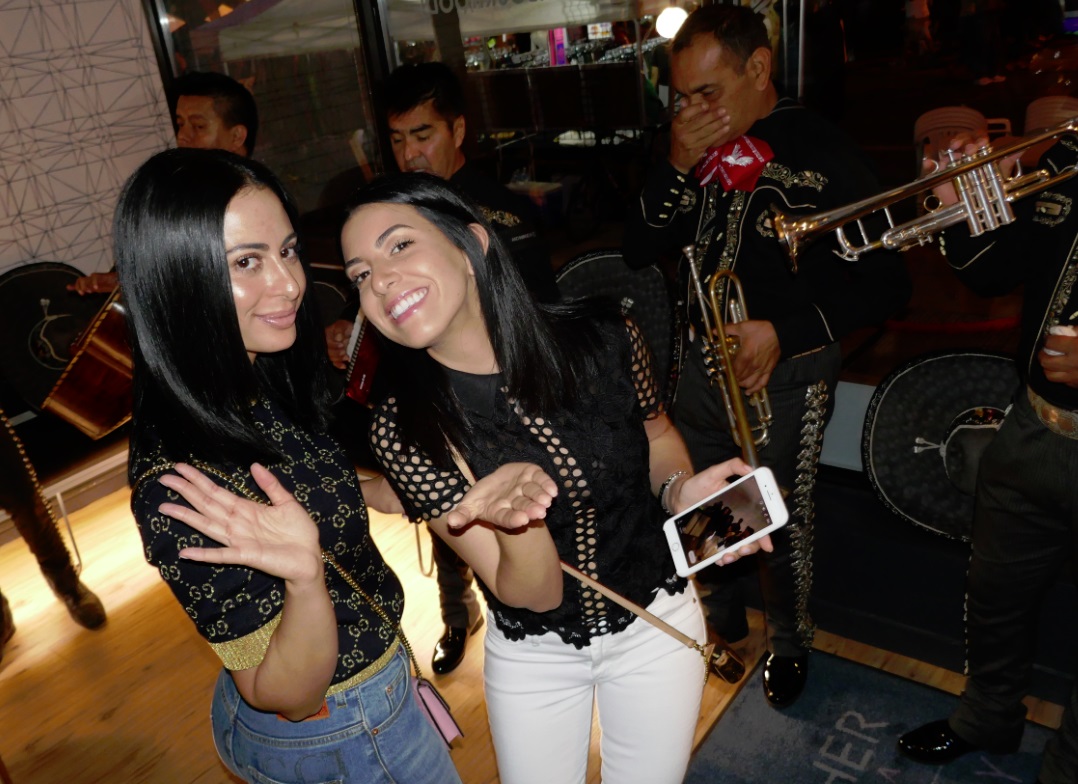 The mariachi entertained our guests for twenty minutes as the perfect end to an already incredible night.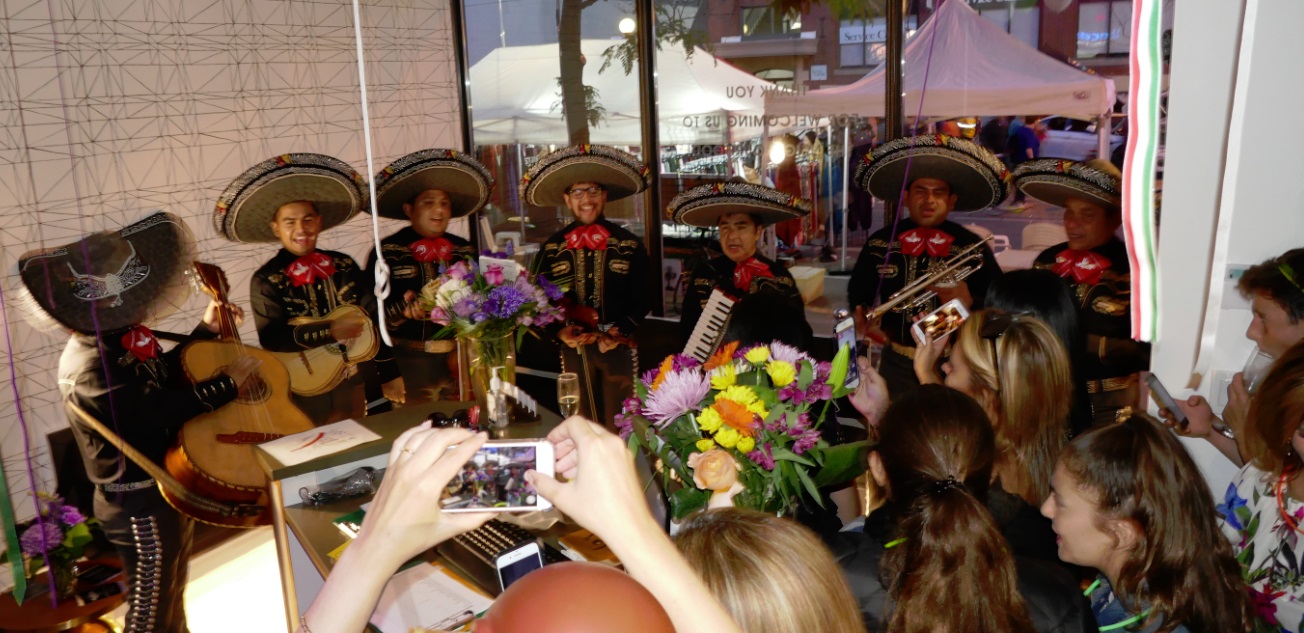 Come visit us anytime at Archer Dental Little Italy, 564 College St, and keep your eyes open for our anniversary party during next year's Taste of Little Italy festival.