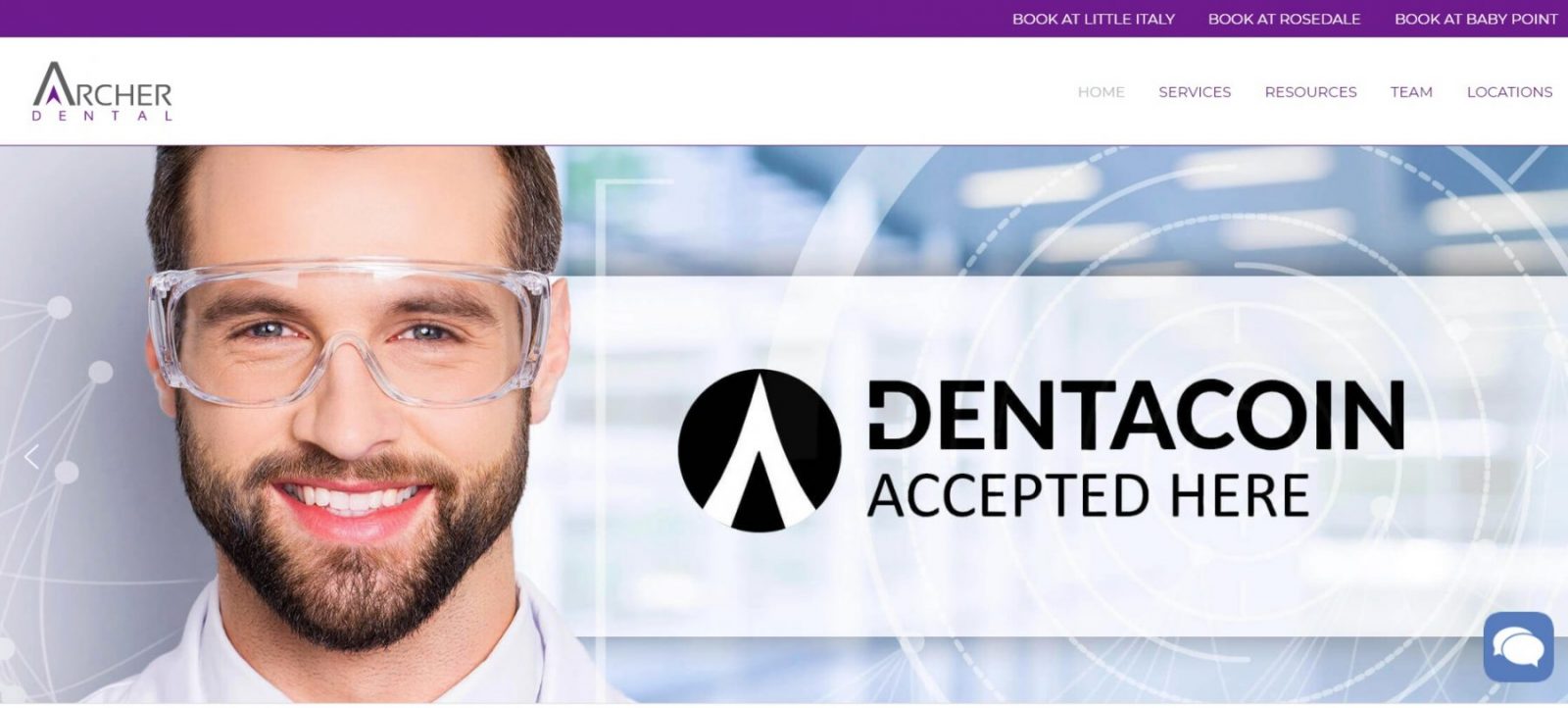 Dentacoin (DCN) is more than a digital currency. Dentacoin is a 'Blockchain concept' designed to help the global dental industry and make it more affordable no matter where you live on Planet Earth, and now that includes downtown Toronto. That data collected and mined is generic dental industry information. There are almost two hundred different countries on this planet, but less than twenty nations include dentistry in a universal health care package for their citizens.  Here in Canada our government-provided healthcare doesn't include dentistry and it's expensive. People with bad teeth and without dental insurance must pay out-of-pocket to maintain their oral health. That's Canada, a First World Country, and everyone agrees we have it pretty good up here. In eighty percent of the developing world, dentistry is much less accessible and much less affordable. This is the problem Dentacoin aims to solve.
By promoting prevention, removing the insurance companies and placing authority back into the patients' hands, and into the dentist's hands, patient dental costs can be significantly reduced. One way this is accomplished is through the establishment of smart contracts between patients and dentists.  These manifest as small monthly contributions of Dentacoin to dentists. Tailored directly to the patient's needs, this smart contract solution will streamline dental care and remove the need for patients to pay high premiums to insurance companies.
Following a decentralized, Ethereum-based smart contract protocol, the DCN token rewards users through a system that inspires community contribution. Patients can earn Dentacoins by helping out the community, reviewing dentists and taking part in reputable dental surveys.
Ultimately, the project's mission is to make high quality oral health care more accessible to nearly eighty percent of the world's population that endures life without good dentistry.
Can patients mine Dentacoin like Bitcoin?
No. Instead of mining, the company distributes three-quarters of all existing tokens via its own 'airdrop scheme' which includes dispensing coins by rewarding patients for taking care of their own teeth and for helping entities such as dentists, suppliers, researchers within the dental industry. As an investment, Dentacoin becomes more valuable as more dentists and patients adopt the programs and use the currency as payment. Because it's an ERC-20 token, DCN is storable in any ERC-20 compatible wallet. MyEtherWallet, Coinomi, and Ledger and Trezor hardware wallets are just a few. DCN is paid-out to users for leaving reviews, using Dentacare mobile oral health app, or taking surveys and can then be used to help pay for dental services.
Who created Dentacoin? Who controls it today?
Dentacoin was co-founded in March 2017 by Professor Dimitar Dimitrakiev, Jeremias Grenzebach, and Philipp Grenzebach.  Today it's powered by the Dentacoin Foundation, established in Maastricht, the Netherlands. Since it was created three years ago, the Blockchain solution for the global dental industry has continuously gained global traction. Today there are more than 1,800 dentists and 90,000 individuals around the world who are actively using Dentacoin and its related tools to improve global dental care.
Archer Dental is first dental partner in Canada, and we're thrilled to amplify our shared vision for the future of dentistry. With our three new locations in Canada, and thirty-one locations in the US, we are bringing the tally up to 34 establishments on the North American continent. Meanwhile, the Dentacoin currency has been adopted as a means of payment by more than 80 locations in 21 countries on six continents.
How much is one Dentacoin worth?
Today, ten dollars buys a lot of coins. Tomorrow, who knows? A quick Google search will show you the value of dentacoin relative to other currencies both digital and sovereign.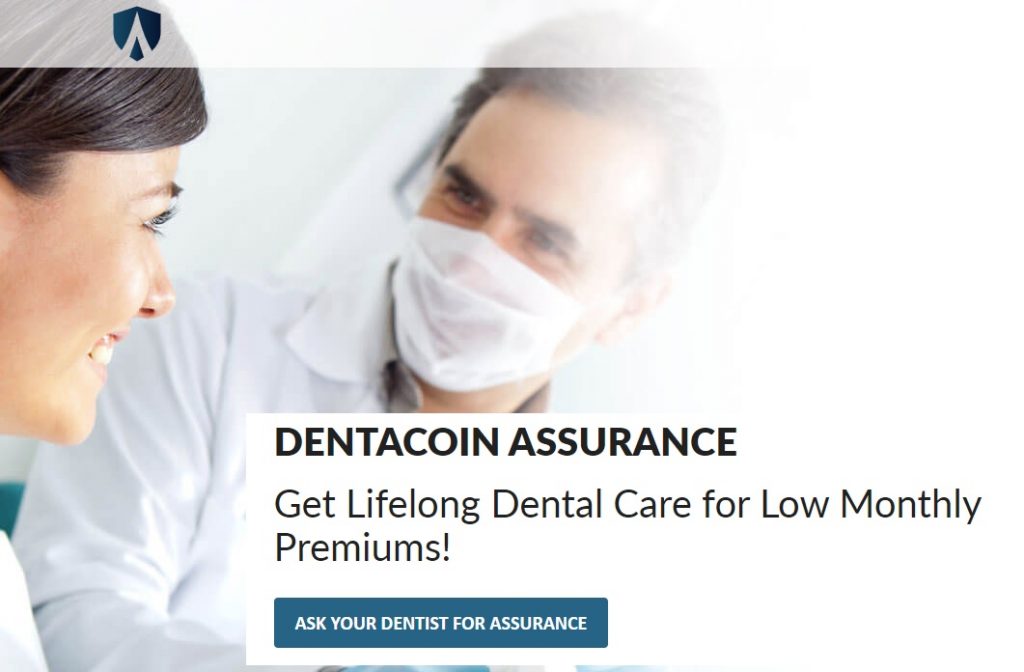 Dentacoin Assurance is perfect for people with no private insurance. If you cannot afford private insurance for yourself or your family, you can benefit from Dentacoin Assurance and get all your treatments covered against low monthly payments. Dentacoin Assurance is the first blockchain-based dental assurance program that shifts the focus from treatment to prevention and brings the financial interests of patients and dentists into complete alignment without any intermediaries.
Patients are entitled to lifelong, preventive dental care against affordable monthly premiums in Dentacoin (DCN) currency. Dentists receive a stable basic income while simultaneously establish strong, lasting bonds with their patients.
Dentacoin Assurance is also perfectly suitable as a guarantee for people who have completed their treatment, as well as for children. Establishing good oral hygiene habits early on helps encourage lifetime patterns. Sign an Assurance contract for your children and protect their teeth.
Ask us about enrolling in Dentacoin Assurance to take advantage of a lifelong guarantee plan.

How Archer Dental Uses Dentacoin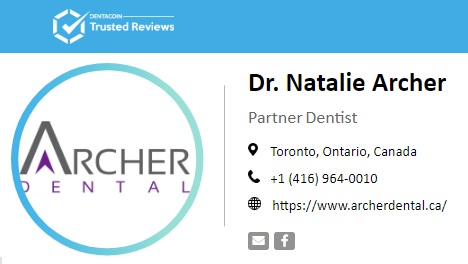 Archer Dental patients can earn Dentacoin at least three different ways. They can participate in Dentavox's paid dental surveys. In the picture above you can see their poll of the day which had been done by 61 / 100 people paid 6153 DCN.
Dentacoin Trusted Reviews lets Archer Dental get valuable feedback. If you have the Dentacoin wallet and want to earn coins you can get rewards for leaving feedback on Dr Archer's Profile page.
Dentacoin Aims to Alleviate the Financial Pain of Dentistry
Dentistry is not free in Canada but studies show that nearly 90% of costs can be avoided if patients take preemptive care and visit the dentist at least three times a year. That means there is real value in keeping people's teeth clean and healthy and this amount is what's being calculated in the block chain to ultimately give the currency its value.
With Dentacoin, patients are empowered to take control of their preemptive dental care, such as proper nutrition and flossing, and both patients and dentists benefit from the new-age health program.