Film Shoot at Archer Dental Baby Point
Archer Dental Baby Point supports The Arts! In early December 2021, our Jane Street location was the site of an Indy film production: The Art & Craft of Smile is a short film which explores the idea of having a synthetically positive attitude, and is that really so bad?
The Art & Craft of Smile depicts a day in the life of a dental intern whose strong views on authenticity and the origin of true happiness are challenged by the people she meets while working at The Art & Craft of Smile Dentistry, a dental clinic played by Archer Dental Baby Point.
Rielle Ramos, the producer writes: The Art & Craft of Smile is a quirky off-beat comedy about a young person's pursuit of the origin of happiness. Producing and making the short film has been challenging in a lot of ways, first of all because we were working with a very tight budget and we've had to make a lot of negotiations and sacrifices to make the shoot come together. Finding the perfect location was one of the biggest hurdles we've had to go through because of the distinct look and vibe we're going for. Being able to shoot at Archer Dental Baby Point was truly the biggest blessing we've gotten for this short because not only did the look and feel of the clinic resemble to the detail the clinic we had in the story, but Dr. Natalie Archer was also very easy to work with and we truly felt her support for our creativity and the arts.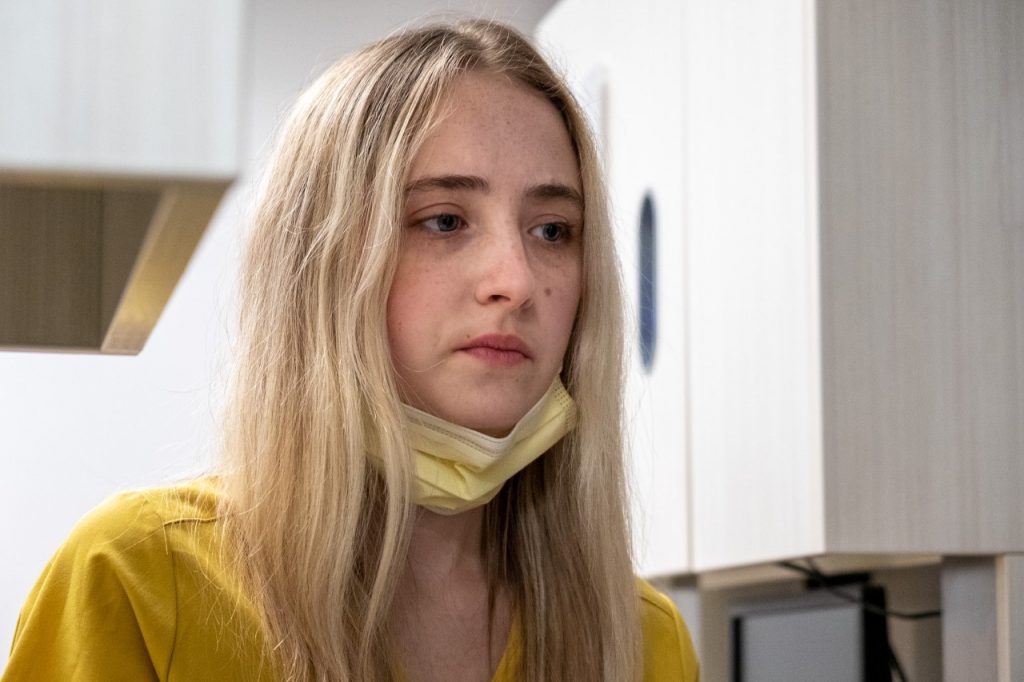 The film is being produced as part of a Canadian arts channel initiative and is not a straight-to-Netflix action adventure. Almost everyone on set was a volunteer, and passionate about creating the best possible motion picture. This story has a message; it's designed to provoke viewers emotionally and cause them to ponder the origins and quality of their own happiness.
Archer Dental got involved when Rielle Ramos reached out to our business administrator in October to ask about using our Baby Point location, "…We absolutely love the façade and we think it would be a good fit for our film. That being said, we're wondering if you'll allow us to film in your clinic? Our team is fully vaccinated and adept to Toronto Film COVID protocol standards and have insurance to cover the production and its activities." We agreed.
Who's in this movie?
Readers might recognize some of the names and faces in the photos as up-and-coming Canadian television stars. Below are the cast members names alongside their roles in the production.
Lucy Margey (Billie)
Michelle Nolden (Dr. Jensen)
Chris Sandiford (Julien)
Will Carr (Alex)
Elena Juatco (Reese)
The Director is Marta Borowski and the Director of Photography is Sammy Inayeh. The cast and crew spent many hours on the morning of Saturday 06 Dec 2021 recording a walk and talk on Jane street. They were filming the main character's commute to work at the dental office. It was hard to be unhappy in the beautiful weather we enjoyed here in Toronto that weekend.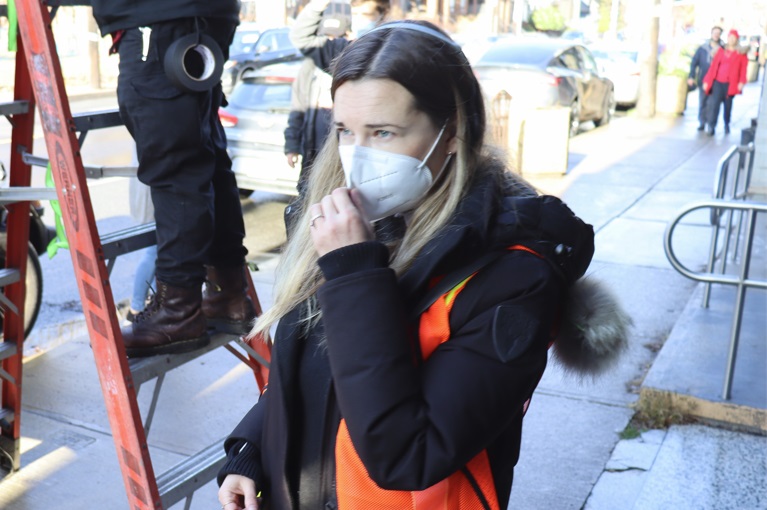 Marta Borowski is a Canadian filmmaker who emigrated from Warsaw, Poland to Toronto, Canada just after the collapse of communism. For Marta, humble beginnings inspired dreams and fantasies from an early age. Her past, along with a passion for travel and photography, has allowed her to witness the world from a different perspective, which has had a strong influence on her writing and filmmaking. She won the Kodak Canada award for her photograph 'Empty Repetition' while attending film school.
Marta started her film career as a script supervisor and has since worked on over 250 episodes of television as well as over a dozen features and commercials. Select credits include Hannibal (NBC), Alphas (Syfy), Special Correspondents with Ricky Gervais & Eric Bana (Netflix), and Star Trek: Discovery (CBS).
As a director, Marta has worked on Family Channel's sitcom Really Me and a handful independent projects, including her short film Jacob's Arrow which premiered at the Phoenix Film Festival. Marta recently completed a short, Resolve, which premiered at the Blood in the Snow Film Festival and has since been accepted to festivals in Canada, the US and the UK. It was nominated for two Golden Sheaf Awards: Short Film (Fiction) and Director (Fiction), and was a Semi-Finalist at Flickers' Rhode Island and Dumbo Film Festival in New York. We expect her latest project to do even better!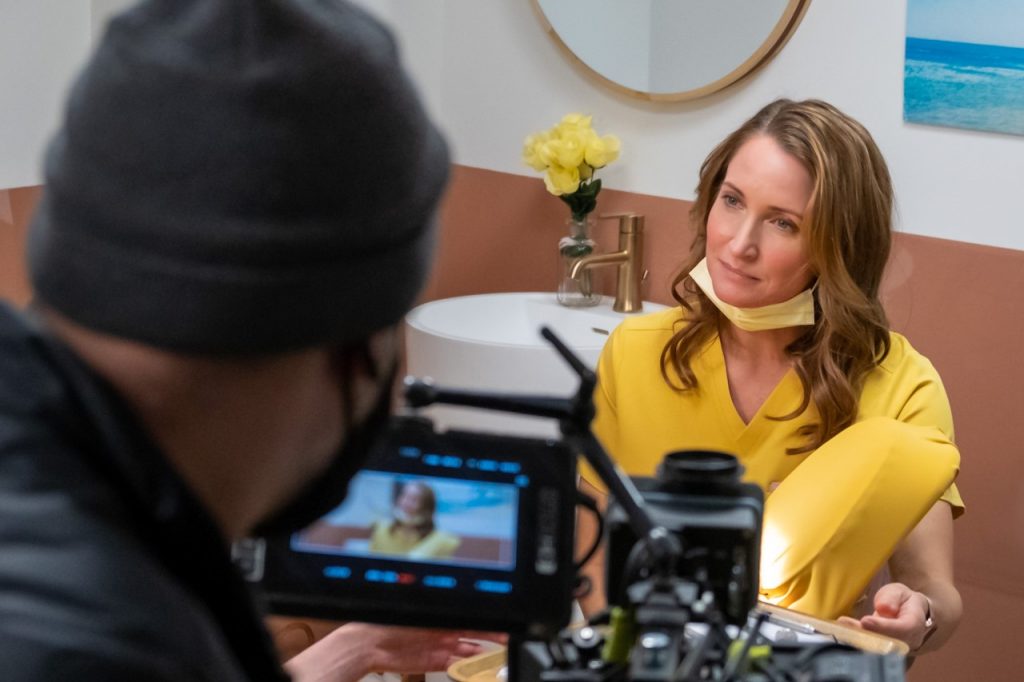 The Art and Craft of Smile is a metaphor for creating real smiles synthetically. Smiling each day improves our immune system, makes up more resilient, productive and positivity, just like negativity is infectious. The Art & Craft of Smile explores happiness, specifically 'synthetic' happiness , and the idea that genuine happiness can be synthesized.
Where natural happiness predominantly works in a space where one gets what they want, 'synthetic' happiness works in a space of not getting exactly what you want and still finding a silver lining. Dr. Dan Gilbert, a professor of Psychology at Harvard University proved that synthetic happiness is actually longer-lasting even though it's often viewed as inferior.
It may seem that positive thoughts, words and emotions have to be synthesized and perhaps feel a little forced or unnatural at first, but could such neuro-reprogramming create kinder, empathetic and ultimately happier human beings? Is faking it really that bad if the end result is for positive gain and the betterment of humanity?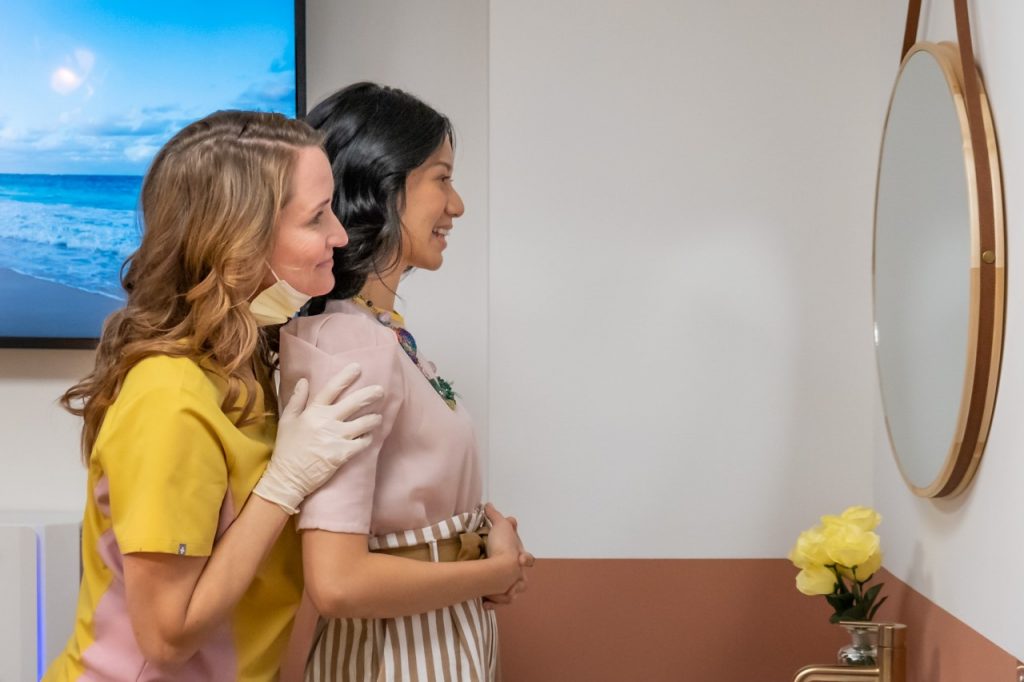 The dental hygienist hero character Billie believes that anything not 100% genuine, or organic is inferior. She feels entitled to real happiness. She's miserable and doesn't realize that it takes hard work and good choices to be happy. There are fundamental skills and principles that make humans happy, and the film story explores these through the supporting characters: Julian, prioritizes creating and fostering positive relationships. Dr. Jensen enters a meditative flow state with her passion for dentistry. She also empowers her team, practices self care and has a donation system setup for those who cannot afford to pay. Reese on the other hand lacks purpose and looks to find happiness externally. At The Art & Craft of Smile, she rediscovers what really makes her smile.
Films exploring mental health are more necessary now than ever before.
People are more attune to their mental health these days as there has been a societal shift toward kindness and compassion. The barometer for success has shifted and is no longer measured with money and property – it's now about how many people you can inspire. How many fellow citizens can you elevate with empathy and kindness? The word compassion has taken on a whole new meaning, and is now at the forefront of many conversations.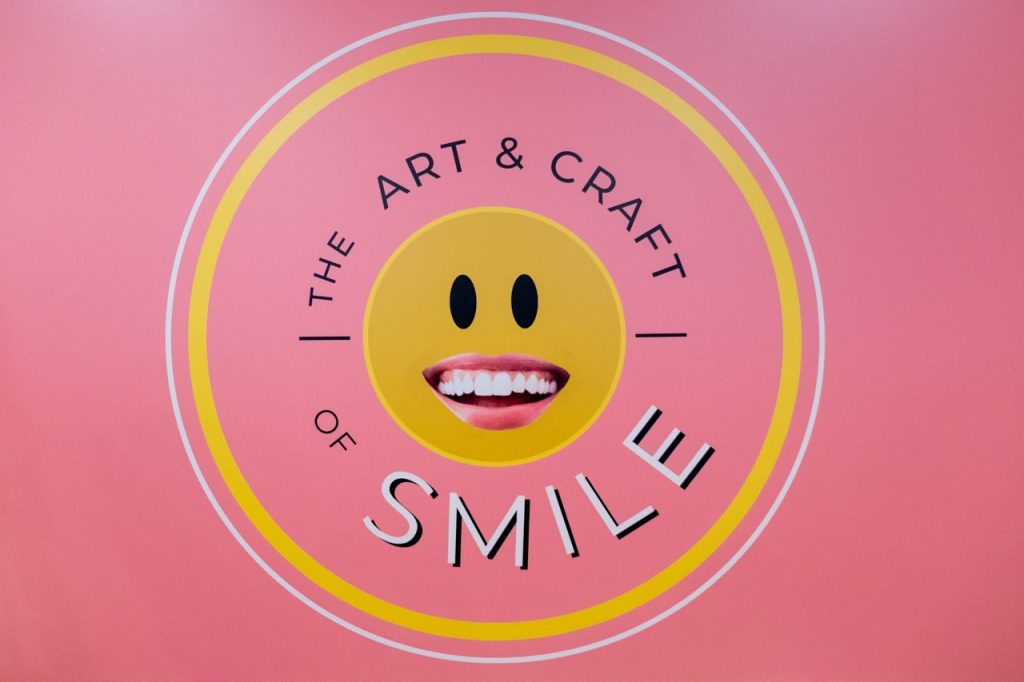 The mouth is a window to the human body and to patient health. Mental and physical wellbeing are more intertwined than we think, and having a healthy smile is personally empowering. But people have to work at it to find happiness; unlike other body parts, human teeth cannot repair themselves.