Dental Attendant, AI Chatbot for Dentists' Websites
Say hello to our little friend.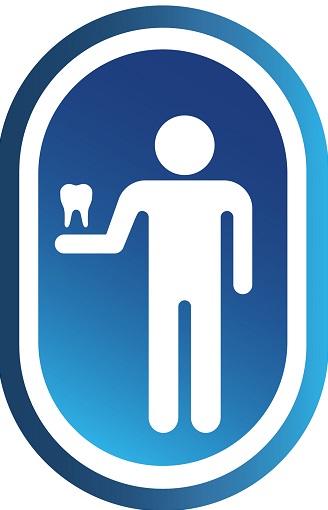 Archer Dental has a good reputation for being innovative, and that includes our work improving dental office administration. We're known around Toronto for being the first to test new equipment and try new products, integrating what works long before it becomes common in the marketplace. We had GLO Teeth Whitening before it was even a thing, and Myobrace too. Such is the case with our new chat bot, Dental Attendant. It is AI software for dental offices and we've tailor-made this solution to suit our own needs and make it easier for the public to access our information and book appointments at all three of our locations.
Dental Attendant is more than a chat bot. It does more than simply sit on our website, twenty-four hours a day, on the bottom corner of every page.  It's unobtrusive, yet there when you need it, and it chats with patients to answer frequently asked questions, reduce phone traffic, and streamline dental appointment scheduling. It helps organize patient flow and does follow-ups after appointments with emails and text. It encourages patients to share their positive experiences in Google Reviews and on their social media channels. Dental Attendant improves service at all three of our clinics every single day, even when the lights are off and we're home and asleep.
What is a chat bot? A chat bot is a piece of software that conducts a conversation via audio or text. Such programs are often designed to convincingly simulate how a human would behave as a conversational partner. They're not quite there yet however, and at the time of this writing there is no chat bot capable of passing the Turing test, which is the test for true artificial intelligence. The Turing Test is a famous method of inquiry in artificial intelligence (AI) for determining whether or not a computer is capable of thinking like a human being. The test is named after Alan Turing, an English computer scientist, cryptanalyst, mathematician and theoretical biologist.
Archer Dental Adapts Chat bot Technology for Dentists
Chat bot technology is steadily evolving and getting better everyday. Web-enabled conversation bots are becoming ubiquitous inside industries where there's a lot of frequently asked questions. These little helpers will be everywhere online soon, and that's because they check so many boxes; they start relationships and build trust every single time they are used.

In general, there are three reasons why businesses choose chat bots. First, there is the hope to reduce customer-service costs by replacing human agents with conversation bots that dispense answers to frequently asked questions (and dentistry has a lot of FAQs).  Second, the success of conversational-based systems like WeChat have advanced the notion of chat bots as an interaction channel to supplement existing mobile web and mobile apps. Lastly, the popularity of voice-based intelligent assistants such as Siri, Alexa and Google Home have pushed many businesses to try and copy this service on a smaller scale. We tried it because we liked the idea of having someone on the site available to answer questions and take bookings during the off-hours.
Dental Attendant welcomes everyone to our dental practice. By offering useful information this AI powered chat bot vastly improves the odds that website traffic will 'convert' and a higher percentage of users will book introductory visits. You can see below in this real-life glimpse into our Google Analytics just how consumers behave on site, and how they need multiple touch points before actually committing to appointments.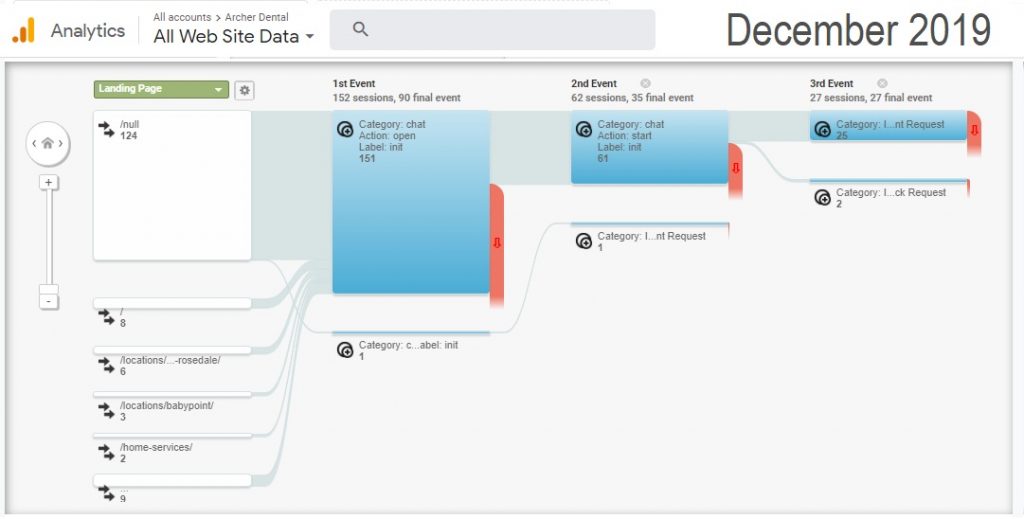 Dental Attendant streamlines these interactions between people and Archer Dental services.  We believe the software enhances and improves customer experience by virtue of instant gratification to information requests and instant appointment bookings.  We know people like using Dental Attendant by how many more positive reviews we've enjoyed since adopting the system.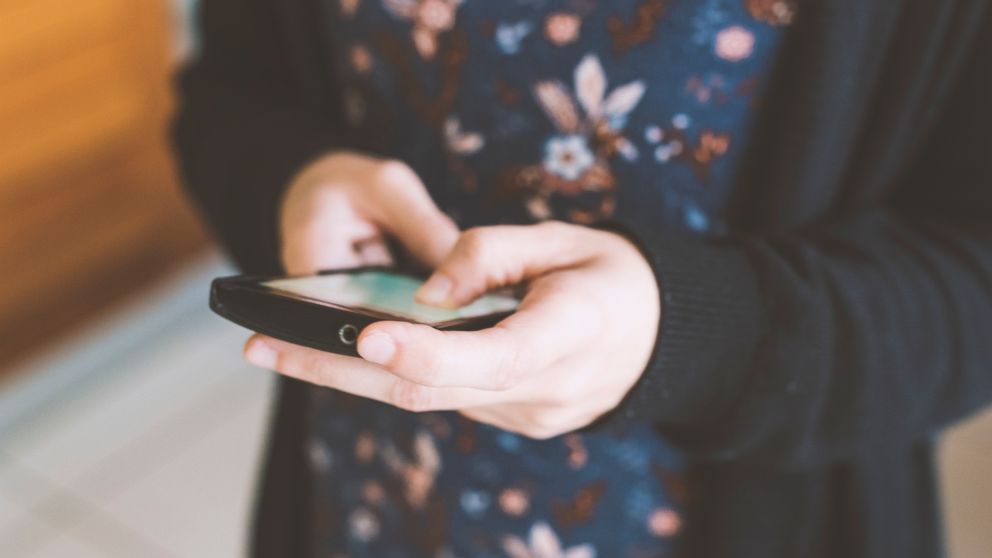 Our patients find the program very easy to use, and many younger customers prefer using chat bots over calling representatives on the phone because it tends to be faster and is less invasive.  Dental Attendant offers users the ability to switch to messenger apps as there are already billions of phones around the world using these and many of our patients are already subscribed.
Chat bots are the future of customer experience and have the power to replace search windows in the not-so-distant future. The key to making them helpful is to program a myriad of different responses for all imaginable requests and keep an eye on the conversations to see what you've missed.  We have noticed there is a lot of queries for prices and for staff members hours and so we have added that information accordingly.
Dental Attendant is a virtual staff member and the center of a smart technology, designed to accelerate appointment-booking and encourage more and better reviews and provide insightful customer relationship management. Dental Attendant never sleeps and works around the clock to make our dental clinic smarter and more interactive.