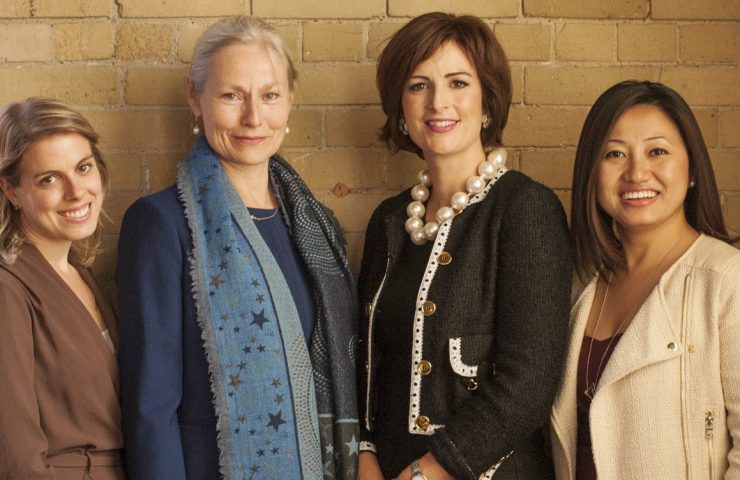 You may know of Dr. Archer, but did you know that Archer Dental is home to a whole team of talented dentists? Each doctor is committed to providing the best oral care experience they can offer. Every dental professional is unique, so scroll down to learn more about each of our dentists.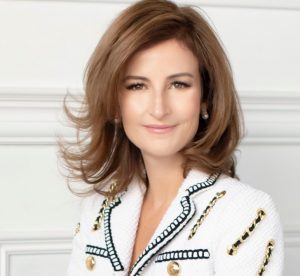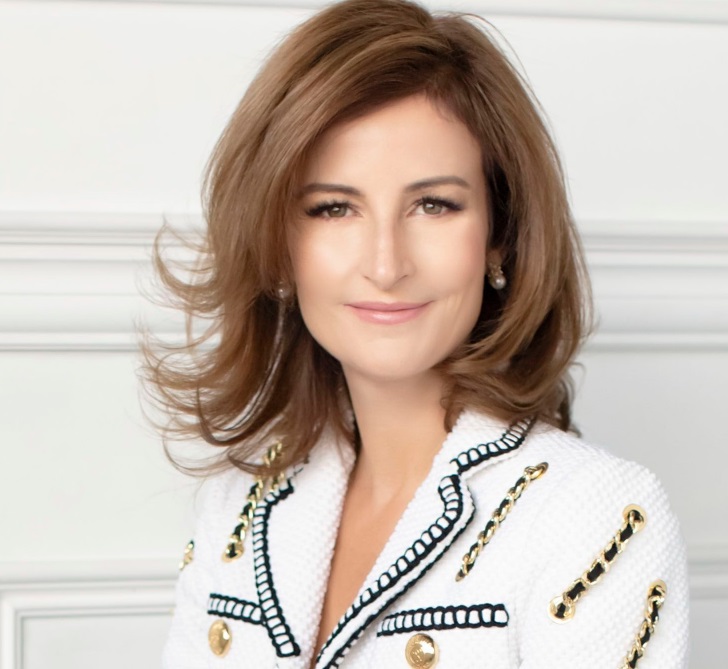 Dr. Natalie Archer, DDS, BSc
Dr. Natalie Archer is an accomplished and experienced Toronto dentist, and the Founder of Archer Dental. She received her Bachelor of Science and her Doctor of Dental Surgery at Dalhousie University and began her dental career in 2001. In addition to looking after her own patients, Dr. Archer thrives on giving back to the community and looking out for new ways to help others in need. One of her primary goals is to increase awareness for dental elder abuse both in Ontario and around the world. She does this through the D.E.A.R. Project (Dental Elder Abuse Response), which has received interest from countries across the globe from Brazil and Cuba to the United States. Dr. Archer is also incredibly proud to have been the youngest dentist elected to serve on the Board of the Royal College of Dental Surgeons of Ontario in 2006. She is only the third woman to ever serve on the board in over 135 years and is also honoured to have been Vice President at the Royal College from 2011 to 2012. Dr. Archer is a strong advocate for education and the pursuit of excellence. She was the Valedictorian in her graduating class at Dalhousie University and is honoured to consider herself a mentor to young women. During her keynote speech for the Ontario Dental Association, she focused on successfully managing a work/life balance in her talk entitled "The Female Perspective". In July 2012 she was honoured to be a moderator, speaker and judge in the national Miss Teen Canada World event held in Toronto. Dr. Archer is also the proud mother of two children with her incredible husband Anthony de Fazekas.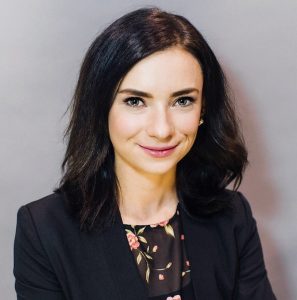 Dr. Frida Goltsman
Dr. Frida Goltsman graduated First of her Class from York University with a Bachelor of Science degree (B.S.c.) and followed in her grandmother's footsteps by obtaining her Doctorate in Dental Surgery (D.D.S.) from the University of Detroit Mercy Dental School in 2016.  Dr. Goltsman is an experienced and passionate dentist who does everything in her power to help her patients achieve optimal oral health in a warm and loving environment. She gets great satisfaction from connecting with her patients, alleviating fears and anxiety, and exceeding their expectations with a unique experience. She also prides herself on providing gentle and quality care and as a result, her patients have grown to know her as a caring and compassionate practitioner. She believes in lifelong learning through continuing education courses, ensuring that her patients receive the most comprehensive and advanced dental care. Excited to be part of the dynamic Archer Dental team, she wants to extend her services to all and help you look and feel your best.  When not meticulously restoring teeth, Dr. Goltsman can be found practicing yoga, hiking outdoors, or seeking new restaurants and cuisines to try out in the city.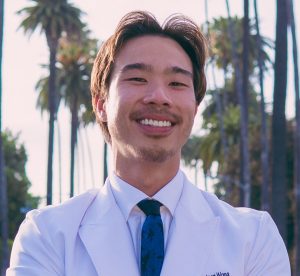 Dr. Harrison Wong
Born and raised in Toronto, Dr. Harrison Wong received his Bachelor's of Medical Sciences at the University of Western Ontario in London, Ontario and his Doctor of Dental Medicine (DMD) from Temple University's Maurice H. Kornberg School of Dentistry in Philadelphia, Pennsylvania. He then furthered enhanced his education by completing a General Practice Residency at the Ronald Reagan UCLA Medical Center in Los Angeles, California where he received special training in treating special needs and medically complex patients under IV moderate sedation and general anesthesia. Dr. Wong then worked in private practice in Los Angeles for two years before returning to his hometown of Toronto.
Dr. Wong is an active member of the Academy of General Dentistry, American Academy of Facial Esthetics, Canadian Dental Association, Ontario Dental Association, American Dental Association and California Dental Association. In his spare time, Dr. Wong enjoys spending time with friends and family, playing golf, and cheering on his Toronto sports teams.
Dr. Sarab Taha
Dr. Taha set her eyes on dentistry when she was in grade ten and her dream came true in 1994 when she was accepted into the College of Dentistry at the University of Baghdad. After graduation in 2000, she joined a dental residency program rotating among different dental departments while learning from specialized dentists. In 2006, Sarab worked in a remote dental practice for almost two years, interacting with rural communities at the edge of civilization and educating everyone she met on oral health and the benefits of daily brushing and of receiving regular checkups. In 2010, she enrolled in a dental internship program at the Faculty of Dentistry at the University of Ajman, UAE, where she learned about comprehensive treatment plans with a focus on prosthodontics and endodontics. Dr. Taha moved to Canada in 2011 and she's been with us at Archer Dental since 2019. She's a terrific dentist buoyed by our clinics' positive environments and the support she receives from our diverse and welcoming community. She has an innate ability to gain her patients' trust and relax their anxieties with techniques such as conscious sedation and by approaching each treatment with patience, empathy, and in a calm demeanor. Dr. Taha continues to further advance her skills by participating in continuing education programs focused on dentistry and by keeping current with new technology. Dr. Taha has completed over two-hundred hours of additional training in the last two years. Outside dentistry, Sarab married a structural engineer in 2001 and is a mother of three children (all grown ups now). Her hobbies are reading and swimming and she has just discovered gardening and baking.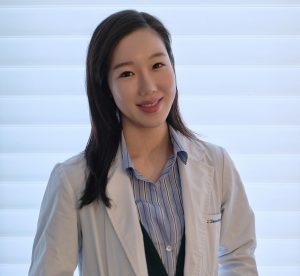 Dr. Janna Lee
Dr. Janna Lee speaks Korean fluently. She graduated from McMaster University with a Bachelor of Health Sciences in the honours program in 2009, and then she became a Doctor of Dental Surgery at the University of Toronto in 2013. From that point her interest in orthodontics helped her complete a two-year orthodontic training program (POS) in which she received certification. Always learning, Dr. Lee combined her studies with on-the-job training and real-world experience dispensing therapeutic Botox injections to the face and neck. She also completed her master's course in digitalized CEREC Dentistry in Arizona. Janna believes it's important to stay updated on the latest breakthroughs in dental science because it's advancing so quickly, and the new therapies can yield incredible results. As a dentist, Dr. Lee likes to use state of the art tools to create effective and compassionate treatments for improved dental patient experiences.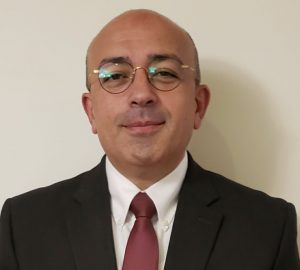 Dr. Pouriya Motahari
Dr. Pouriya Motahari was born into a family of dentists with a passion for caring for the people in their community. Originally from Tehran, Iran, he became a Doctor of Dental Surgery in 1996, obtaining his degree from Tehran Azad University where he met his future wife. He focused on Oral and Maxillofacial Pathology in 2000 at Tehran University. Then he became a university professor to inspire the next generation of dentists; a position he held for 14 years. In addition to his research, he published more than forty international papers, and has presented several international speeches. His own practice specialized in restorations, endodontics, and the diagnosis and management of oral lesions. He moved to Canada with his family in 2015. After completing all equivalency processes, he started practicing in Ontario as a general practitioner in 2018. Dr. Pouriya continuously improves his skills by reading new scientific papers and participating in educational programs; he also prides himself in delivering treatment plans based on scientific evidences, fairness, and ethical guidelines. He's an active volunteer in the Ontario Dental Association where he is a member of the Community Service Committee. Outside of dentistry, he's passionate about literature and human sciences. In particular, he's interested in world-renowned Persian poetry and spends much of his free time studying, discussing, and presenting poetry to different audiences. He's married to a pediatric dentist based in Toronto with whom he has a son who now attends Western University. Dr. Pouriya is thrilled to join Archer Dental as an associate dentist where he brings his many years of diverse experience to the team.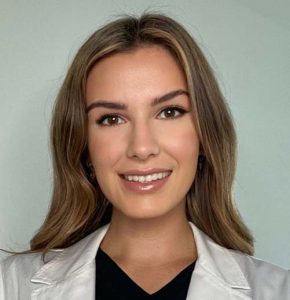 Dr. Anastasiya Valiushka
Dr. Anastasiya Valiushka is a fourth generation dentist in her family, and she spent a large part of her growing up in a dental office. Dr. Anastasiya became a published author with Journal of Canadian Dental Association well before pursuing her Doctor of Dental Surgery Degree from the University of Melbourne in Australia. She has practiced in Sydney, Australia where she developed her passion for aesthetic, restorative and pediatric dentistry. Since then, she has consistently focused on furthering her education in Restorative Aesthetics to stay up-to-date with the latest trends and technologies in the dental field. Dr. Anastasiya is a member of Royal Dental College of Ontario, Canadian Dental Association as well as Australian Dental Association.
Patient comfort is Dr. Anastasiya's top priority, and she is always focused on making your dental visit relaxed and enjoyable. She takes great pride in alleviating dental anxiety to assure coming to the dentist is a positive experience for you. In her spare time, Dr. Anastasiya enjoys playing tennis and exploring Toronto through trying new restaurants. She is a huge animal lover, has a passion for health and fitness and enjoys learning about new cultures through traveling.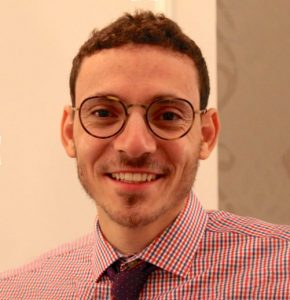 Dr. Moemen Metwally
Dr. Moemen Metwally is originally from Windsor, Ontario, across the river from Detroit, Michigan. He completed his undergraduate studies at University of Windsor and Wayne State University in Detroit. He then pursued his Doctor of Dental Surgery degree at the University of Pacific in San Francisco, California. Upon graduation, he enrolled in one year hospital residency in Canton, Ohio with an emphasis on Oral surgery, Endodontics, Implantology, Sedation dentistry and Special needs/Medically compromised patients. Upon moving back home to Windsor, he joined a family practice in Southfield, Michigan that focused on comprehensive care. Dr. Metwally then married his wife Maria and they crossed over from border to the next ending up in sunny Laredo, Texas. He has since continued to practice in a large group practice setting where he has done hundreds of sedations, implants, and root canals. Besides being in a very busy private practice, Dr. Metwally has a life long passion for learning dentistry and has completed almost 600 CE hours in the past six years. He has graduated from the Las Vegas Maxi-course mini-residency in implant training as well as multiple sedation, endodontics and grafting courses. Dr. Metwally is happily married to a fellow dentist who specializes in children's dentistry.Together they love traveling the world and enjoying all kinds of ethnic foods. They have a little baby boy, Zayd, that keeps them very busy. Dr. Metwally loves the outdoors and anything that involves water including surfing, snorkeling, scuba diving, fishing or wake boarding. And when it's cold out you can find him snowboarding. He has many places on his bucket list that he wants to visit and would love to hear your travel stories!
Dr. Taneil Barlow
Dr. Taneil Barlow grew up in rural Saskatchewan before moving to Saskatoon to study biochemistry at the University of Saskatchewan where she received her Bachelor of Science. She continued her education after a year of travel earning her Doctor of Dental Medicine in 2012 from the University of Saskatchewan College of Dentistry. Shortly after convocation, Dr. Barlow moved to Ottawa to begin practicing as a general dentist. In July 2018, after 6 years of practice in Ottawa she moved with her husband to Toronto where she joined Archer Dental. She enjoys all aspects of dentistry particularly esthetic/cosmetic dentistry. Dr. Barlow is also a certified Invisalign provider. In her spare time, Dr. Barlow enjoys spending time outdoors, hiking or lounging at the beach in the summer and skiing in the winter.