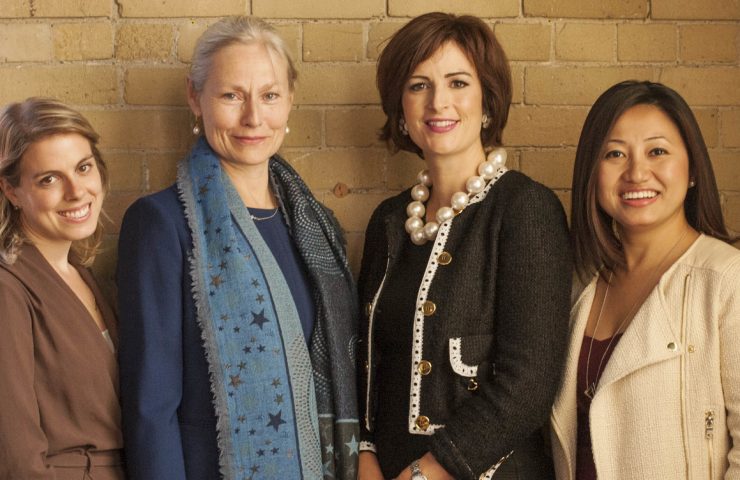 You may know Dr. Archer, but did you know the Archer Dental family is home to a whole team of talented dentists? Each doctor is committed to giving you the best oral care experience they can offer. Every dental professional is unique, so scroll down to learn more about each of our dentists!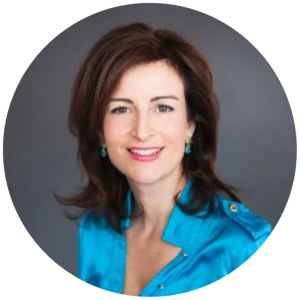 Dr. Natalie Archer, DDS, BSc
Dr. Natalie Archer is an accomplished and experienced Toronto dentist, and the Founder of Archer Dental. She received her Bachelor of Science and her Doctor of Dental Surgery at Dalhousie University and began her dental career in 2001. In addition to looking after her own patients, Dr. Archer thrives on giving back to the community and looking out for new ways to help others in need. One of her primary goals is to increase awareness for dental elder abuse both in Ontario and around the world. She does this through the D.E.A.R. Project (Dental Elder Abuse Response), which has received interest from countries across the globe from Brazil and Cuba to the United States. Dr. Archer is also incredibly proud to have been the youngest dentist elected to serve on the Board of the Royal College of Dental Surgeons of Ontario in 2006. She is only the third woman to ever serve on the board in over 135 years and is also honoured to have been Vice President at the Royal College from 2011 to 2012. Dr. Archer is a strong advocate for education and the pursuit of excellence. She was the Valedictorian in her graduating class at Dalhousie University and is honoured to consider herself a mentor to young women. During her keynote speech for the Ontario Dental Association, she focused on successfully managing a work/life balance in her talk entitled "The Female Perspective". In July 2012 she was honoured to be a moderator, speaker and judge in the national Miss Teen Canada World event held in Toronto. Dr. Archer is also the proud mother of two children with her incredible husband Anthony de Fazekas.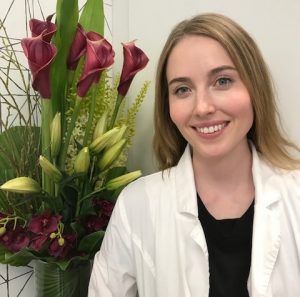 Dr. Davidson
Dr. Davidson or Dr. Talia as many of her patients call her, completed her BSc at Queen's University in Kingston, Ontario. Following her undergrad, she completed her Doctor of Dental Surgery (DDS) degree at Western University in London, Ontario. In addition to being on the Dean's List in dental school, she received awards in Oral Medicine as well as Crown & Bridge, at graduation. Dr. Davidson is continually expanding and updating her knowledge in order to offer excellent dental care. She is certified in oral sedation & nitrous oxide sedation. She can provide all procedures under sedation as an option for patients. She has also completed courses in oral surgery, pediatric dentistry, and aesthetic dentistry. She is an Invisalign Provider. Dr. Davidson is also a member of the Canadian & Ontario Dental Associations as well as the Toronto Crown & Bridge Study Club. Dr. Davidson strives to create a warm and relaxing atmosphere for patients of all ages at the clinic. When she's not in the clinic, she enjoys being active outdoors with skiing & biking as well as spending time with her family & friends.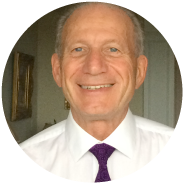 Dr. Peter Stark, DDS, BSc
Dr. Peter Stark has many years of experience as a Toronto dentist. After receiving his BSc degree he attended the University of Montreal and graduated with an honours Doctor of Dental Surgery degree. He then completed a one-year rotating residency postgraduate programme at the Toronto Western Hospital, which taught him a broader knowledge of the relationship between the mouth and the rest of the body. Throughout his years spent in private practice he has attended many continuing education courses allowing him to implement the most innovative treatment modalities such as soft tissue laser treatment to his patients.
Dr. Stark treats all his patients with empathy and care. He always addresses his patients concerns before any procedure and strives to perform excellent, painless, aesthetically pleasing treatments so his patients can feel proud of their smile. He is trained in nitrous oxide sedation laughing gas, so patients can experience ultimate relaxation during dental treatment. He loves educating patients on home care so they can maintain healthy teeth for a lifetime. Dr. Stark is an active member of the Ontario Dental Association, the Royal College of Dental Surgeons of Ontario, and the Toronto Central Dental Society.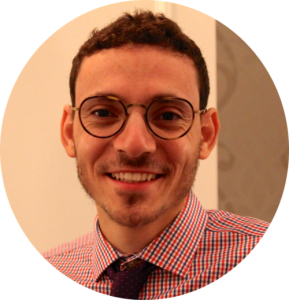 Dr. Moemen Metwally
Dr. Moemen Metwally is originally from Windsor, Ontario, across the river from Detroit, Michigan. He completed his undergraduate studies at University of Windsor and Wayne State University in Detroit. He then pursued his Doctor of Dental Surgery degree at the University of Pacific in San Francisco, California. Upon graduation, he enrolled in one year hospital residency in Canton, Ohio with an emphasis on Oral surgery, Endodontics, Implantology, Sedation dentistry and Special needs/Medically compromised patients. Upon moving back home to Windsor, he joined a family practice in Southfield, Michigan that focused on comprehensive care. Dr. Metwally then married his wife Maria and they crossed over from border to the next ending up in sunny Laredo, Texas. He has since continued to practice in a large group practice setting where he has done hundreds of sedations, implants, and root canals. Besides being in a very busy private practice, Dr. Metwally has a life long passion for learning dentistry and has completed almost 600 CE hours in the past six years. He has graduated from the Las Vegas Maxi-course mini-residency in implant training as well as multiple sedation, endodontics and grafting courses. His passion is implant dentistry and continues to enroll in classes to be the best implant dentist for his patients. He is a registered member of the Royal College of Dental Surgeons of Ontario, the Canadian Dental Association, the Ontario Dental Association, American Dental Association, Texas Dental Association,Associate fellow with the American Academy of Implant Dentistry and a pending Fellow with Academy of General Dentistry. Dr. Metwally is happily married to a fellow dentist who specializes in children's dentistry.Together they love traveling the world and enjoying all kinds of ethnic foods. They have a little baby boy, Zayd, that keeps them very busy. Dr. Metwally loves the outdoors and anything that involves water including surfing, snorkeling, scuba diving, fishing or wake boarding. And when it's cold out you can find him snowboarding. He has many places on his bucket list that he wants to visit and would love to hear your travel stories!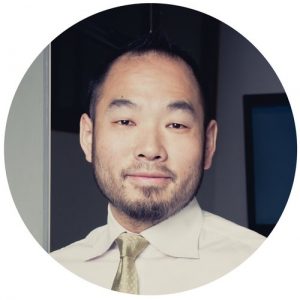 Dr. Grant Yiu
Dr. Grant Yiu is originally from Alberta, Canada, growing up beside the Canadian Rocky Mountains. He completed his Bachelor of Science degree with a specialization in psychology at the University of Alberta. He then went on to complete his Doctor of Dental Surgery degree at the University of Toronto. Immediately upon graduation, he joined a small, boutique dental practice in the heart of Toronto with a focus on providing comprehensive care. At the same time, he was also invited back to his alma mater as a clinical instructor. He eventually moved into an ownership position, ultimately owning and running four different practices across two different provinces. In addition to maintaining a very busy practice, he still found the time to complete some of the more rigorous continuing dental education programs available, including the Computerized Dentistry training program at the University of Michigan, and the Implantology Mini-residency at the University of Toronto. He is a graduate of the world-renowned Kois Centre in Seattle and is an active mentor for the CerecDoctors program with the Spear Centre. His commitment to providing his patients with excellent care drives his commitment to continual improvement of his dental knowledge and skills. He is a registered member of the Royal College of Dental Surgeons of Ontario, the Canadian Dental Association, the Ontario Dental Association and the Academy of General Dentistry.
In his personal life, he is happily married to his wife, Neda and tirelessly dotes on his daughter Mischa. He is an avid skier and an experienced photographer who loves cooking with his barbecue. He is almost always available to discuss most things, from dental treatment to his recipes for wild boar, cedar plank salmon or his 20 lb. beer can turkey.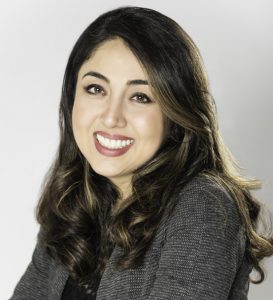 Dr. Sahar
Dr. Sahar graduated from
Beheshti Dental School
with High Distinction in 2001, placing in the top 10% of her class.  She completed her international dentist degree program at
University of Toronto
in 2008. Dr. Sahar holds certification in Conscious Sedation Modalities (Nitrous Oxide, Oral Sedation,IV sedation), Invisalign (Invisible Braces), Implant dentistry using PRF and cosmetic dentistry . She is a member of
The Academy of General Dentistry
,
The Canadian Dental Association
, the
Ontario Dental Association
,
The Royal College of Dental Surgeons of Ontario
and the
York Region Dental Society
. She has particular interests in Oral Surgery, Endodontics (root canal treatment) and Cosmetic Dentistry, having taken many continuing education courses spanning a wide range of dental topics. In her spare time, Dr. Sahar enjoys spending time with her family, traveling, and dancing.
Dr. Taneil Barlow
Dr. Taneil Barlow grew up in rural Saskatchewan before moving to Saskatoon to study biochemistry at the University of Saskatchewan where she received her Bachelor of Science. She continued her education after a year of travel earning her Doctor of Dental Medicine in 2012 from the University of Saskatchewan College of Dentistry. Shortly after convocation, Dr. Barlow moved to Ottawa to begin practicing as a general dentist. In July 2018, after 6 years of practice in Ottawa she moved with her husband to Toronto where she joined Archer Dental. She enjoys all aspects of dentistry particularly esthetic/cosmetic dentistry. Dr. Barlow has completed additional education in esthetic dentistry and is also a certified Invisalign provider. In her spare time, Dr. Barlow enjoys spending time outdoors, hiking or lounging at the beach in the summer and skiing in the winter.