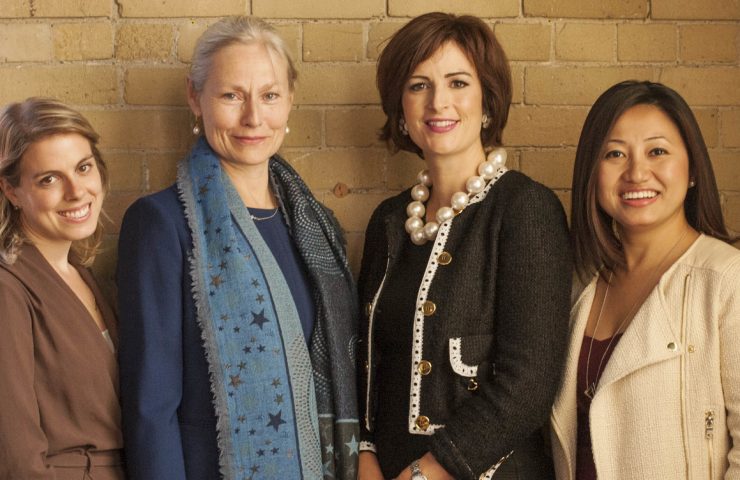 You may know of Dr. Archer, but did you know that Archer Dental is home to a whole team of talented dentists? Each doctor is committed to providing the best oral care experience they can offer. Every dental professional is unique, so scroll down to learn more about each of our dentists.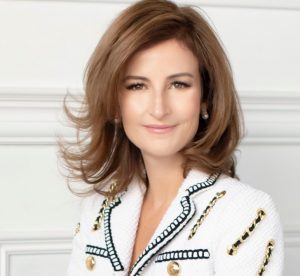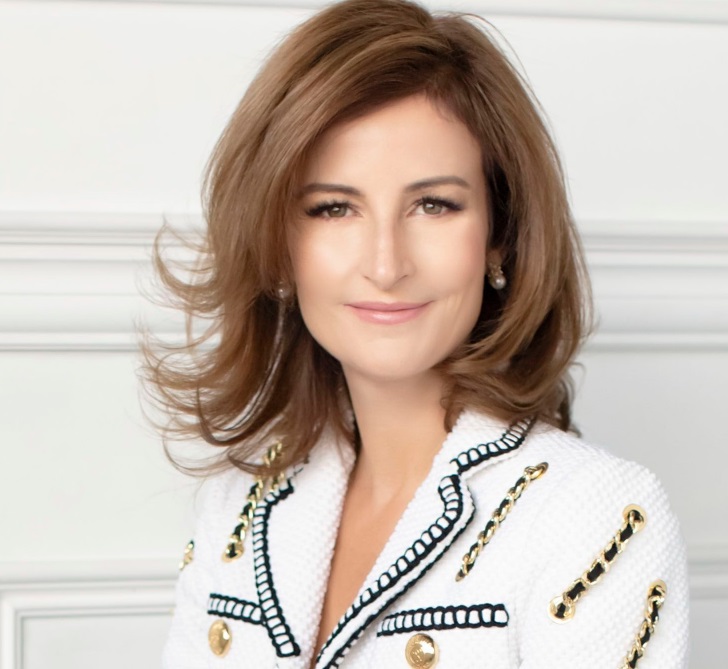 Dr. Natalie Archer, DDS, BSc
Dr. Natalie Archer is an accomplished and experienced Toronto dentist, and the Founder of Archer Dental. She received her Bachelor of Science and her Doctor of Dental Surgery at Dalhousie University and began her dental career in 2001. In addition to looking after her own patients, Dr. Archer thrives on giving back to the community and looking out for new ways to help others in need. One of her primary goals is to increase awareness for dental elder abuse both in Ontario and around the world. She does this through the D.E.A.R. Project (Dental Elder Abuse Response), which has received interest from countries across the globe from Brazil and Cuba to the United States. Dr. Archer is also incredibly proud to have been the youngest dentist elected to serve on the Board of the Royal College of Dental Surgeons of Ontario in 2006. She is only the third woman to ever serve on the board in over 135 years and is also honoured to have been Vice President at the Royal College from 2011 to 2012. Dr. Archer is a strong advocate for education and the pursuit of excellence. She was the Valedictorian in her graduating class at Dalhousie University and is honoured to consider herself a mentor to young women. During her keynote speech for the Ontario Dental Association, she focused on successfully managing a work/life balance in her talk entitled "The Female Perspective". In July 2012 she was honoured to be a moderator, speaker and judge in the national Miss Teen Canada World event held in Toronto. Dr. Archer is also the proud mother of two children with her incredible husband Anthony de Fazekas.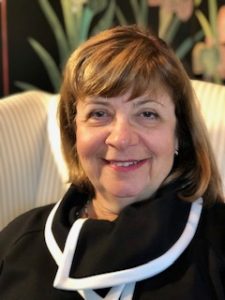 Dr. Alice Kazmierowski
Dr. Alice Kazmierowski is one hundred percent local. She was born and raised and educated in downtown Toronto; Dr. Alice Kazmierowski graduated from the Faculty of Dentistry (University of Toronto) in 1980 after attaining Honours Arts and Science and Bachelor of  Education degrees.  She associated and practiced at her own family practice with her sister in the Annex area, for a total of 39 years before joining Archer Dental in May 2019.  As a general practitioner, "Dr. Kaz" continues to improve her skills. Despite being proficient at so many disciplines she still strives to learn something new every day.  After nearly forty years of service, Alice is a master dentist and that includes her highly polished people-skills, and her genuine compassion and sensitivity. All of these attributes ensure that her patients' dental treatments transpire smoothly and achieve their specific objectives. She considers and will review all her patients' fears, priorities and financial constraints in a mutually collaborative decision-making process. Dr. Kaz is a mother of two grown daughters and has been married for 41 years to her high school sweetheart. Besides dentistry, she enjoys golf, travel, Esperanto and time with your four grandchildren.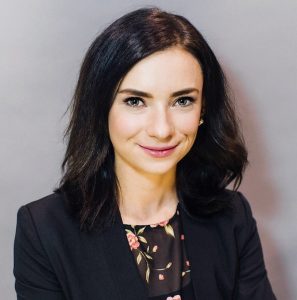 Dr. Frida Goltsman
Dr. Frida Goltsman graduated First of her Class from York University with a Bachelor of Science degree (B.S.c.) and followed in her grandmother's footsteps by obtaining her Doctorate in Dental Surgery (D.D.S.) from the University of Detroit Mercy Dental School in 2016.  Dr. Goltsman is an experienced and passionate dentist who does everything in her power to help her patients achieve optimal oral health in a warm and loving environment. She gets great satisfaction from connecting with her patients, alleviating fears and anxiety, and exceeding their expectations with a unique experience. She also prides herself on providing gentle and quality care and as a result, her patients have grown to know her as a caring and compassionate practitioner. She believes in lifelong learning through continuing education courses, ensuring that her patients receive the most comprehensive and advanced dental care. Excited to be part of the dynamic Archer Dental team, she wants to extend her services to all and help you look and feel your best.  When not meticulously restoring teeth, Dr. Goltsman can be found practicing yoga, hiking outdoors, or seeking new restaurants and cuisines to try out in the city.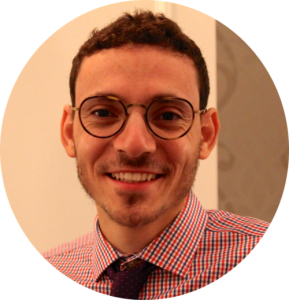 Dr. Moemen Metwally
Dr. Moemen Metwally is originally from Windsor, Ontario, across the river from Detroit, Michigan. He completed his undergraduate studies at University of Windsor and Wayne State University in Detroit. He then pursued his Doctor of Dental Surgery degree at the University of Pacific in San Francisco, California. Upon graduation, he enrolled in one year hospital residency in Canton, Ohio with an emphasis on Oral surgery, Endodontics, Implantology, Sedation dentistry and Special needs/Medically compromised patients. Upon moving back home to Windsor, he joined a family practice in Southfield, Michigan that focused on comprehensive care. Dr. Metwally then married his wife Maria and they crossed over from border to the next ending up in sunny Laredo, Texas. He has since continued to practice in a large group practice setting where he has done hundreds of sedations, implants, and root canals. Besides being in a very busy private practice, Dr. Metwally has a life long passion for learning dentistry and has completed almost 600 CE hours in the past six years. He has graduated from the Las Vegas Maxi-course mini-residency in implant training as well as multiple sedation, endodontics and grafting courses. Dr. Metwally is happily married to a fellow dentist who specializes in children's dentistry.Together they love traveling the world and enjoying all kinds of ethnic foods. They have a little baby boy, Zayd, that keeps them very busy. Dr. Metwally loves the outdoors and anything that involves water including surfing, snorkeling, scuba diving, fishing or wake boarding. And when it's cold out you can find him snowboarding. He has many places on his bucket list that he wants to visit and would love to hear your travel stories!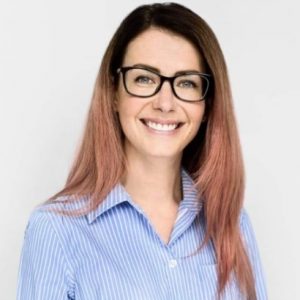 Dr. Stephanie Ponsford
Dr. Stephanie Ponsford is a maritimer from Halifax, Nova Scotia where she obtained a Bachelor of Science from Saint Mary's University in 2007 and a Doctor of Dental Surgery from Dalhousie University in 2011. She prides herself on being a lifelong learner who often exceeds Continuing Education requirements. Stephanie has developed her own practice of dentistry that is both patient-centered and compassionate. She loves to work with motivated, driven teams, who are open to new ideas.
Dr. Ponsford has been blessed to practice dentistry across Canada in a number of patient focused practices. She's worked in Stony Plain, and Edmonton, Alberta, and in satellite clinics across Nunavut, and most recently in Moncton, New Brunswick. She has a certificate to commemorate her stay in the Arctic Circle (Naujaat, NU) and has experienced what feels like -60 temperatures! She has hiked over half of the day trails in the beautiful Fundy National Park (NB). She's working towards a minimalist lifestyle and has a passion for reading and oil painting. Dr. Ponsford is excited to explore the city and to be the newest member of the Archer Dental team!
Dr. Taneil Barlow
Dr. Taneil Barlow grew up in rural Saskatchewan before moving to Saskatoon to study biochemistry at the University of Saskatchewan where she received her Bachelor of Science. She continued her education after a year of travel earning her Doctor of Dental Medicine in 2012 from the University of Saskatchewan College of Dentistry. Shortly after convocation, Dr. Barlow moved to Ottawa to begin practicing as a general dentist. In July 2018, after 6 years of practice in Ottawa she moved with her husband to Toronto where she joined Archer Dental. She enjoys all aspects of dentistry particularly esthetic/cosmetic dentistry. Dr. Barlow is also a certified Invisalign provider. In her spare time, Dr. Barlow enjoys spending time outdoors, hiking or lounging at the beach in the summer and skiing in the winter.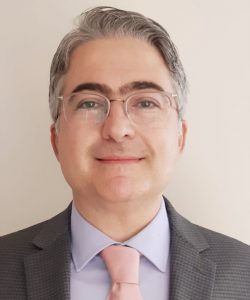 Dr. Ali Shian
Dr. Ali Shian brings his diverse global experience and cosmopolitan background to Archer Dental. This skilled dentist graduated with distinction in 1997 from the Beheshti University in Tehran. In 2005 he successfully obtained his licence to practice in the UK and he established his own private practice in the renowned London Bridge area. Inspired by the beautiful scenery and our wholesome citizenry, Ali moved his family to Ontario, Canada in 2018. When you meet Dr. Shian you will see why patients trust him, and understand that his confidence stems from over twenty years of clinical practice. A consummate professional, he takes great pride in his communication skills and he has a certain clinical flair for patient care. His compassion and attention to detail, ethics and integrity are just some of the core values he shares with our team. So it's with great excitement that we welcome Dr. Ali Shian to Archer Dental.